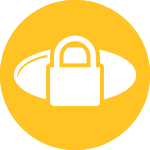 Hero Security sheds light on what is going on across company Gmail
San Francisco, CA (PRWEB) November 19, 2013
mxHero, leading provider of advanced email applications, has brought together two of its popular security apps into its new Hero Security Google App. Hero Security offers companies using Gmail the ability to audit their email traffic, even hidden Bcc messages.
Hero Security's Audit capability offers real-time monitoring of email traffic by allowing the company to copy, redirect or delete emails that contain either key words or that are sent from select employees to specific domains or email addresses. Monitoring works across all devices whether emails are sent from desktop, webmail, tablet or mobile device.
Hero Security includes specific monitoring alerts for undeclared email traffic. Tracking of emails sent as Bcc (blind carbon copy) can be determined for messages sent to across the entire domain or from select users to specific destinations.
All Hero Security capabilities can be applied to the entire domain, specific individuals or predefined groups of users.
Alexis Panagides, CEO of mxHero,
"Email is a huge communication medium for companies and for most it is a black box. Hero Security helps bring some light into what is going on by focusing on key words and relationships that are of interest to the enterprise."
About mxHero
mxHero is an email enhancement platform and app store that gives companies, service providers and end users powerful new ways to control, use and analyze email. Apps developed for mxHero's platform work with any email management program, including Gmail and Microsoft Exchange. More than 5,500 companies with 350,000 users have added mxHero to their email capabilities.