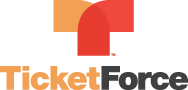 Two things impressed us about TicketForce; first, the reasonable cost, and, second, ease of use. When I say ease of use, I mean it. - John Holecek, McPherson Opera House
Mesa, AZ (PRWEB) November 15, 2013
The McPherson Opera House and Stoughton Opera House have both selected TicketForce to provide ticketing solutions to the historic venues. Both are members of the League of Historic American Theatres (LHAT), an organization TicketForce supports through membership and sponsorship. CEO Lynne King Smith serves on the national board of LHAT.
TicketForce is one of the leading ticketing companies in the U.S. and Canada, offering a variety of scalable solutions including private label, full-service, social and mobile ticketing options.
The McPherson Opera House is a 501(c)(3) nonprofit corporation whose mission is to establish the Opera House as a historically significant gathering place for cultural, entertainment, and educational opportunities. The historic theatre was originally built in 1888 featuring 900 seats in a town of less than 2,500 people. Today, the beautifully restored venue features 488 seats and hosts a variety of performances.
The Opera House will utilize TicketForce's private label ticketing and its membership and donations modules in the multi-year agreement. Previously, the McPherson Opera House sold its tickets through Choice CRM.
"Two things impressed us about TicketForce; first, the reasonable cost, and, second, ease of use. When I say ease of use, I mean it. Because of time constraints, we had to have TicketForce up and running before we got training. We've had excellent training since, but when you can get something to work intuitively, that says a lot," said John Holecek, executive director for the McPherson Opera House. Also, the TicketForce site, which reproduces our main site perfectly, takes care of many of the former PHP-coded elements of our main site, which has simplified maintenance of the site considerably. Last but not least, our staff loves the program."
The Stoughton Opera House, originally called the City Auditorium, first opened on February 22, 1901. Today, the venue is one of the largest second story theatres in the Midwest and features a wonderful mixture of Victorian and modern elements. Located in Stoughton, Wi., The Stoughton Opera House offers an interesting mix of performers to entertain and enlighten guests.
TicketForce will provide a private label solution for the Stoughton Opera House's 2014 season. With a need to get a full season of more than 70 performances on sale within a week, TicketForce moved quickly to provide sales at TicketForce.com including online and phone presales and walkup point of sales. Previously, the Opera House sold its tickets through WinTix.
For more than a decade, TicketForce has been successfully implementing strategic ticketing solutions for historic theatres, rodeos, fairs/festivals, music venues, race tracks and a variety of other organizations that host events across the U.S. and Canada.
For more information, please visit http://www.ticketforce.com.
About TicketForce, LLC
TicketForce utilizes a powerful web-based ticketing system to provide venues, promoters, festivals, arenas and civic centers with a fully-customizable solution for full-service ticketing and box office management. TicketForce serves as a technology partner for its customers, enabling sales through integration with Internet sales, Box Offices, and Call Centers. TicketForce provides a complete suite of scalable products and services, including print-at-home ticketing, electronic will-call, access control, payment processing, management tools, and real-time reporting. More information is available at http://www.ticketforce.com.
###