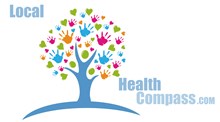 When a person is looking for a local health care provider, the last thing they want to be doing is spending lengthy periods trying to find local companies
Birmingham, UK (PRWEB) November 15, 2013
Localhealthcompass.com has recently launched a new and convenient map based search facility designed for those who want to be able to locate local health care services with speed and ease. The new facility can help to reduce the amount of time that it takes to find local health services, such as local dentists and clinics in New York, making it easier for consumers to find and access the services they need with minimal hassle.
On addition to offering the simple to use map search feature, the facility from Localhealthcompass.com also enables those looking for local health service to search in other ways. This includes through selecting the appropriate state, city, or using the address, as well as by going through popular searches. The icons that are on the map search facility enable users to also view a range of details about each provider, such as the address and nature of the services they provide.
Another benefit for those using this facility is that they can also get other details about the providers they are considering using, such as reviews, ratings, and even driving directions. This can help to make the whole process even faster and easier, enabling the user to get all of the information necessary to make an informed decision under one virtual roof.
An official from Localhealthcompass.com said: "When a person is looking for a local health care provider, the last thing they want to be doing is spending lengthy periods trying to find local companies. Our map based search feature streamlines the process so that users can find a range of providers in their chosen area with far greater speed, ease, and convenience. They can then make an informed decision with regards to which health care provider they want to use."
To find out more, please visit http://www.localhealthcompass.com/
About Localhealthcompass.com
Localhealthcompass.com provides access to a valuable map based search facility to help those looking to browse and find local health care providers
Contact information
Localhealthcompass.com
69 Great Hampton Street
Birmingham, West Midlands NN B18 6EW GB
United Kingdom
Phone Number: 499128608134