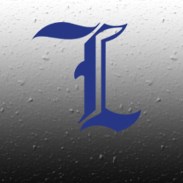 Lasersec India offers anti-counterfeit, cost efficient and customer-specific 3D holograms that are trusted the world over.
New Delhi, India (PRWEB) November 20, 2013
Lasersec India since the day of its inception has been relentlessly involved in producing and supplying a range of 3D hologram formats of superior quality to its esteemed clientele. Almost all the institutional customers of Lasersec (some of them are household names) have vouchsafed about the high degree of security that the company's 3D holographic labels have accorded to their products.
The CEO of this well entrenched hologram manufacturing concern has gone on record by iterating that: "our entire range of 2D/3D hologram solutions that comprises scratch cards, paper labels, security seal stickers, and pharmaceutical labels are made using the best quality raw materials that are sourced from approved vendors. Our 3D holographic array is highly sought after for their robust adhesive properties. Our three dimensional range not only lend unflinching security as far as the inventiveness of the product is concerned but also add a touch of differentiation that helps distinguish it from duplicate or fake ones. To top it all, we offer holographic solutions tailor-made to our customers' specifications and needs at highly competitive rates."
3D or 2D holograms are generally the most rudimentary form of holographic labels that take on different hues when observed from varying angles. These holograms usually have multiple layers or dimensions (and hence termed as 3 dimensional or 2 dimensional). When the layers are positioned atop each other, they give a semblance or impression of depth. The foreground usually has the elements or aspects that have to be brought into focus; the middle strata have the images or the graphics that become visible only when the sticker or label is tilted at a particular angle; and the innermost layer has an outline or form that is either evenly or unevenly placed.
Lasersec India supplies various types of 3D holograms including PVC labels, printed tags and labels, custom labels, barcode labels, holographic roll-ons and tapes to an extensive cross-section of industrial and commercial segments both in the public and the public sector. 3D holographic products of Lasersec are heavily demanded because of their great tensile strength, innovative design, and high degree of adhesiveness, perfect finish, and uniform consistency.
Sanjeev Sharma, proprietor of Matrix India says: "Lasersec has been persistently meeting all our 3D holographic requirements for the past ten years. The main reason why we've stuck with this hologram manufacturer is that their offerings have played a pivotal role in the growth and development of our pharmaceutical business. Their 3D holograms have massively helped us in positioning our brands in the extremely competitive pharmaceutical sector. Their holographic stickers and security labels have greatly contributed to increasing our turnover and net profits. Till date, there has not been a single occasion where our hologram labels have been counterfeited by duplicators and unprincipled manufacturers. Furthermore, the rates they charge are also quite justified if one takes into account the quality of their products."
About Lasersec India-Lasersec India has been in the business of producing different holographic verticals including security labels, laser stickers, holographic blister foils, thermal printing labels, 2D/3D hologram stickers, and shrink sleeves labels since 1998. The company has an enviable and steady clientele base that cannot be matched by any other hologram manufacturer.