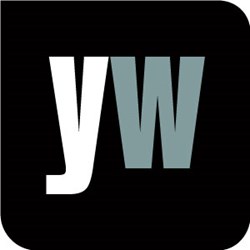 London, UK (PRWEB UK) 29 November 2013
BBC viewers took to Twitter after Sir Cliff Richard's appearance on BBC Breakfast lead them to speculate as to whether or not he was wearing a wig, The Express reported November 14th. The article, "Cliff Richard insists he's still cool as BBC viewers question his hair 'do," noted that the 73-year-old sported a full head of hair on the show, but many viewers weren't convinced. However, speaking about his reputation, Richard said that he was still cool and youthful, commenting, 'I am cool because I'm still successful. After all these years One Direction still have to compete with me.' (http://www.express.co.uk/news/showbiz/443066/Cliff-Richard-insists-he-s-still-cool-as-BBC-viewers-question-his-hair-do)
With this in mind, Yourwellness Magazine explored how hair and other beauty factors can help readers to look younger. According to Yourwellness Magazine, 'The most important to thing about anti-ageing is to remember that you're not trying to look like you're in your early 20s for the rest of your days – it's just not possible and you'll end up looking terrible. It's a much better idea to ensure that you're always looking the best that you can, and that means evolving your look over time. Don't waste your money on time-consuming surgeries and treatments; there are plenty of ways to stay young-looking without having to go to such extreme lengths.' (http://www.yourwellness.com/2013/04/three-anti-ageing-secrets-everyone-should-know/#sthash.xGTxFu3Q.dpuf)
Yourwellness Magazine outlined three ways to look younger:
1. Take care of hair. Add volume to thinning hair by switching off the hot air during blow drying and drying roots with cold air. Highlights can reflect light onto the face and give a youthful appearance.
2. Dress the right way. Avoid bland, unimaginative clothes and brighten things up with new additions and accessories every so often. Dressing all in black is definitely a slimming option, but it can also make women look prematurely old.
3. Don't over-do it with makeup. Mineral powder foundation which gives great coverage with the benefit of a light finish.
To find out more, visit the gateway to living well at http://www.yourwellness.com.