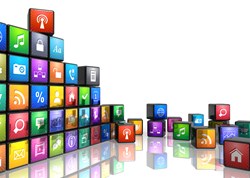 You need to bring the people with the ideas and solutions into the same room as the people you are trying to serve. Often, the people you are trying to serve can give you those ideas.
(PRWEB UK) 21 November 2013
Today's independent findings, in the Leading Locally in a Digital World Interim Report, result from the first six months of the latest ITW Networks innovation and best practice programme.
One thing is clear: digital tools and the behaviours they are driving are major disruptive forces for our public services, presenting local authorities with both opportunities and threats.
The report includes best practice examples where leading councils are taking great strides into the world of digital, and flags up areas that desperately require improvement.
Local public services have several unique advantages in the digital sphere. The degree of trust they enjoy, their wealth of data and the physical assets they collectively own offer a platform for making connections and shaping their role in a digital world. Yet the pace of change, which can be outside local government's control, can present a risk, opening the space for third parties to intermediate citizens' access to public services.
The report summarises the emergent thinking, including three key risks, before painting a picture of two future scenarios, pondering the impact digital could have on local authorities' role and how local authorities will have progressed by 2020.
The findings are based on the in depth views of 100 senior decision makers from 64 public, private and third sector organisations.
The report will be freely available to the public sector and ITW Networks partners. To gain access to a copy, please contact us.
From here, Leading Locally in a Digital World will look at the place of digital in local services and the role of leadership in an increasingly instant world.
Attendance at the programme's meetings is free for public and third sectors employees, who are invited to attend our next meeting on 26th November – a symposium, entitled "Can 'digital' really help crack local government's biggest challenges and wicked issues?" (pre-registration required). The forward calendar is available here.
ITW Networks work closely with government departments, local public bodies, global and national firms, SMEs and academic and third sector organisations to identify, share and diffuse innovations and best practices in public services reform.