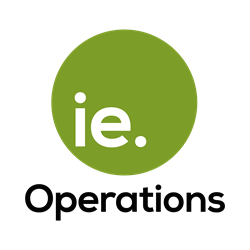 The summit is unique because it will equip attendees with the insight needed to drive S&OP innovation in their organizations.
Las Vegas, NV (PRWEB) November 18, 2013
With an interactive and collaborative format, attendees at the S&OP Innovation Summit will have access to the most innovative and dynamic minds leading S&OP, supply chain and change management initiatives in their organizations. Not only will the two-day summit feature 30+ keynote presentations from world class speakers, but it will bring together executives from the world's most successful organizations for like-minded discussions and interactive workshops.
The summit will tackle all the burning issues surrounding the problems you face every day, with real world solutions from those facing the same business challenges. Join us and use this as a prime opportunity to discuss your thoughts and feelings with like-minded professionals. Find out if your S&OP process is both effective and efficient, whilst meeting the needs of the organization as a whole. Understand why, and more importantly how to implement cultural changes to ensure your business is on the right path to success in 2014.
Get your organization on the right track this year and seek out why the S&OP field is the cornerstone to effective assessment of where an organization is, what challenges lie ahead and how these can be avoided to maximize business success. Recognize the key steps to take while implementing a new S&OP process with a methodology that will be responsible, accountable, consulted and informed. While picking up on the do's and don'ts on effective change leadership within the S&OP process.
"The summit is unique because it will equip attendees with the insight needed to drive S&OP innovation in their organizations," said Roisin O'Flaherty, International Events Director at Innovation Enterprise, "The interactive presentations provide key takeaways that can be applied back in the office, regardless of their industry."
Confirmed speakers at the summit include Energizer, Nike, Midwest Grain Products and Ingredients, Imerys and many more. Don't miss out on the opportunity to network alongside these and many other pioneers to get ahead of the competition with innovative, fresh and novel approaches tested and approved by the elite.
---
About Innovation Enterprise:
Innovation Enterprise, a CFO Publishing company is an independent business-to-business multi-channel media brand focused on the information needs of Senior Finance, Operations, Planning, Strategy, Decision Support & Advanced Analytics executives. Products include IE.Summits, IE.Finance, IE.Analytics, IE.Operations, IE.Strategy, IE.Membership and IE.Insights.
Whether it's delivered online, or in person, everything IE produces reflects the company's unshakeable belief in the power of information to spur innovation.