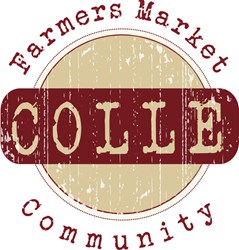 Bohemia, NY (PRWEB) November 18, 2013
Organic food advocate Colle Farmers Market responds to an article published by Reuters on November 12th, which discusses Prince Charles' latest public endorsement of organic farming.
According to Reuters article entitled "Prince Charles defies critics to make new plea for organic farming," British royalty has decided to back organic farming as part of a campaign to preserve the environment. By publicly emphasizing the importance of organic farming, Prince Charles shows how strongly he feels about the matter. In the past, the British Royal Family has shied away from using its high status for political influence.
The article says Prince Charles recently voiced concerns about the modern farming techniques currently dominating the British countryside. "The pressure from global competition, the effects of climate change and the spiraling costs of fuel and feed only add to the difficulty," the Prince wrote. "Our ash trees are under threat and so, too, our bee population ... At the same time, we are not farming in a way that enables nutrients to return to the soil naturally. And this matters."
Prince Charles continued, "Science is fundamental if we are to make sustainable agriculture more productive, but I believe it is the combination of the best of traditional techniques with the best of modern knowledge that will make the difference we so urgently need."
The article also notes that Prince Charles has long been a supporter of organic farming. In 1986, long before the push for organic farming intensified, Charles converted his country estate of Highgrove to organic farming methods.
A representative from Colle Farmers Market, an organic food advocate, says that it is great to see somebody like Prince Charles supporting organic farming. "If more people knew the consequences of industrial farming in comparison to the benefits of organic farming, I think there would be overwhelming public support for sustainable agriculture," the rep says. "You could say that organic farming faces a publicity issue. People just do not know what it is and why it's important. A good solution to this problem is celebrity endorsement, and there are few people in the world more famous then Prince Charles."
The Colle representative believes that Prince Charles should continue his push for sustainable agriculture. "Organic farming is clearly an industry that Prince Charles cares about. Unfortunately, one article will not change public opinion. If Charles wants to succeed in prompting change, constant political pressure is necessary."
Colle Farmers Market is an E-Commerce enabled community that is passionate about sustainable consumption and responsible conservation. The Colle movement is dedicated to connecting natural product vendors, organic farmers and all people who are living an organic and natural lifestyle.