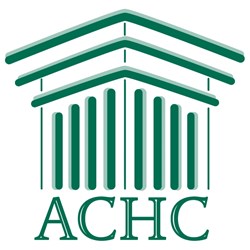 Cary, NC (PRWEB) November 15, 2013
Accreditation Commission for Health Care announced the expansion of its current Pharmacy program to include accreditation for Non-Sterile Pharmacy Compounding (ref. USP 795) as well as certification programs for Non-Sterile (ref. USP 795) and Sterile (ref. USP 797) Pharmacy Compounding. The announcement of the January, 2014 launch was made at ACHC's headquarters in Cary, NC during a Pharmacy Accreditation Workshop that was attended by pharmacies from around the nation.
While ACHC currently offers an extensive pharmacy accreditation program that includes compliance with Sterile (ref. USP 797) Pharmacy Compounding, the added service lines will provide additional flexibility to meet the individual needs of providers. ACHC's accreditation program will continue to measure an organization's performance against a comprehensive set of standards, including process and business practices. The new certifications will focus on a specific set of process standards, concentrating on quality and consistency in the production of medications. Certification will require evidence of continuous compliance to be submitted on an annual basis in addition to a site visit every three years.
"ACHC has developed these additional service options in response to concerns within the pharmacy industry to ensure an added measure of safety," said Tim Safley, ACHC Director of Pharmacy, DMEPOS and Sleep. "Our entire organization is committed to improving the quality of patient care, and we believe that offering this broad array of accreditation and certification options, in combination with the commitment of pharmacies that pursue these distinctions, will ultimately result in safer pharmaceutical products in the marketplace. This also allows us to assist compounding pharmacies by customizing solutions that meet their needs to address requirements set by regulators and payors."
By achieving ACHC accreditation or certification, pharmacies are able to demonstrate their commitment to delivering the highest quality service by complying with the most stringent national regulations and industry best practices. Since the introduction of its pharmacy program in 1996, ACHC has grown to become a leading national accrediting organization, ensuring compliance at more than 600 pharmacies in the U.S.
ACHC is a not-for-profit accreditation organization that has stood as a symbol of quality and excellence since 1986. The organization has CMS Deeming Authority for Home Health, Hospice, and DMEPOS, and a Quality Management System that is certified to ISO 9001:2008. ACHC is the provider's choice for accreditation because of their personal Accreditation Advisors, relevant and realistic standards, competitive pricing, and a friendly, consultative approach to accreditation. Accreditation by ACHC reflects an organization's dedication and commitment to meeting standards that facilitate a higher level of performance and patient care. For more information on ACHC's accreditation programs, or to download ACHC accreditation standards, please visit achc.org or contact them at customerservice (at) achc (dot) org or 855-937-2242.