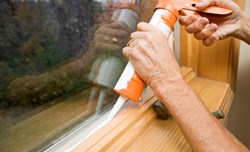 Lincoln, RI (PRWEB) November 15, 2013
Severe winter conditions can wreak havoc on your home and lead to expensive repair bills. So Amica Insurance is sharing some tips to help prepare for the cold weather ahead.
According to Julie Rochman, president and CEO of the Insurance Institute for Business & Home Safety (IBHS), winter weather has resulted in billions of dollars in property damage during the last few years. That's why it's important to take the necessary precautions now to limit that damage.
Amica is sharing the following tips from the IBHS:

Take down all screens and replace them with storm windows.
Properly seal around windows and doors to keep cold air from entering the house.
Drain garden hoses, bring them inside, and turn off water to outside faucets.
Clean gutters and downspouts, and be sure to dispose of broken tree limbs and branches, especially those near the house.
Use caulking to seal cracks and holes in outside walls and the foundation.
Insulate any pipes that are exposed.
Allow a slow drip of water to flow through faucets in areas that are not heated.
Drain the water system if your home will be unoccupied, especially during the winter months.
About Amica Insurance
Amica Mutual Insurance Co., the nation's oldest mutual insurer of automobiles, was founded in 1907. The company, based in Lincoln, RI, is a national writer of automobile, homeowners, marine and personal umbrella liability insurance. Life coverage is available through Amica Life Insurance Company, a wholly owned subsidiary. Amica employs more than 3,200 people in 40 offices across the country.
CONTACT: Vince Burks, Corporate Communications, 50 Amica Way, Lincoln, RI 02865-1155, 800-652-6422, ext. 24563
Twitter: Amica
Facebook: Amica Mutual Insurance Co.