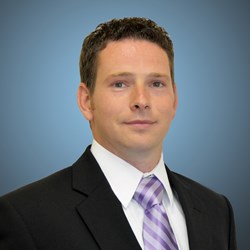 Cherry Hill, NJ (PRWEB) November 16, 2013
A recent AmeriQuest blog post attempts to balance the higher cost of new trucks with the savings realized through the new fuel-efficient technology those trucks possess. While admitting that a new vehicle today can cost as much as $30,000 more than a new vehicle would have cost before 2006, the blog shows how much these new trucks can save in fuel costs over time.
AmeriQuest Transportation Services finds that with just an additional 1.5 miles per gallon in fuel efficiency can lead to substantial savings in the first year and up into the fifth year. The blog contains a chart that shows the difference in cost between getting 5.5 miles per gallon and 7 miles per gallon with the new technology.
The result is "… an overall cost savings of 21% year over year," says Byron Lay, Director of AmeriQuest Road Rescue, with the acknowledgement that the savings will rise or fall depending on market fuel costs. Lay also notes that newer trucks may often require less maintenance and thus, less down time. You can read the entire blog for a more in-depth view of the numbers: http://blog.ameriquestcorp.com/fuel-savings-drive-roi-new-truck-purchases/.
About AmeriQuest Transportation Services
AmeriQuest, headquartered in Cherry Hill, NJ, is a leading provider of comprehensive fleet management services. By leveraging the strength of more than 700,000 vehicles, AmeriQuest delivers savings, expertise, and opportunities to its private fleet and truckload carrier members. AmeriQuest provides supply management services, asset management services, material handling services, financing, technology products, and outsourced transportation management services such as full service leasing, integrated logistics, and contract maintenance. More information can be found at ameriquestcorp.com/transportation/.