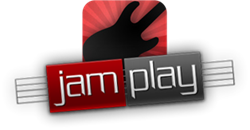 JamPlay videos within the framework of this amazing app make for one hell of a learning experience.
Beavercreek OH (PRWEB) November 18, 2013
JamPlay.com has been a long-time leader of the online guitar lessons market. Agile Partners have propelled themselves to the top of the app industry with hits such as Lick of the Day, GuitarToolkit, and AmpKit. With the efforts of these two companies merged, users are treated to a sensational learning experience.
As a celebration of the launch of this partnership, the two companies have decided to give away a new iPad Air and four brand new Zager guitars; over $4,000 worth of goodies. Both companies would love it if you would check out the app, but if you're too lazy and just want a shot at winning one of these prizes, then just visit the contest page and enter your email.
Consumers are straying further away from desktop computers and are now relying more on tablets and mobile devices for media consumption. JamPlay & Agile Partners have collaborated to create over 120 easy-to-follow lessons for distribution within the Lick of the Day App. With the app by their side, users will be keeping their skills sharpened and their fingers fretting.
Many guitarists looking to improve their craft visit JamPlay.com to continue piling useful knowledge into their heads. The site works great on all devices, but we owners of iPhones and iPads continue to fall in love with adding an extra app icon to the home screens of our favorite devices. This is certainly one worthy of such a placement.