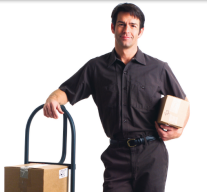 Atlanta, GA (PRWEB) November 18, 2013
A-1 Express, a leader in messenger, same-day delivery and transportation services, announces retail store pick up and delivery policies. The Houston Courier has made the announcement in an effort to inform customers of its retail store service restrictions, improve online order accuracy and provide optimal value-added services. A-1 Express pursues to be the best choice for same-day delivery throughout the US.
A-1 Express is able to meet a variety of its customers needs relative to courier services involving retail stores. Due to fraudulent activity, A-1 Express will no longer perform one-time pick up services of any items from a physical retail store. This involves picking up items that have been purchased by customers with stolen debit and/or credit cards. The policy is in the best interest of all A-1 Express customers and also the courier drivers performing the actual service. These are types of retail stores such as Wal-Mart, Best Buy, Target, and even mall department stores.
The courier will provide delivery to retail stores for its' customers nationwide. Customers are able to place their order via phone or online. When placing their order online, the customer can simply state the retail store name, what department to deliver the package to, and the recipient's name. A-1 Express can also perform same-day delivery to malls as well. For all retail stores and malls, the courier does not provide pick up or delivery services via curbside.
The A-1 Express retail store pick up and delivery policies will assure service accuracy and protect its' customers from theft. A-1 Express will continue to provide its' customers with superior same-day delivery services. For large volume, corporate retail pick up and delivery services, feel free to contact an A-1 Express and a sales representative to respond promptly to discuss an optimal courier logistics solution.
A-1 Express Courier is a leading same-day courier for distribution and freight services throughout the US. From small packages to packages to palletized freight, A-1 Express delivers fast. With superior customer care, courier expertise and modern courier technology, A-1 Express is able to provide optimal logistic courier solutions. Based in Atlanta, Georgia, A-1 Express services a growing list of over 1,500 clients, including Fortune 500 companies nationwide.