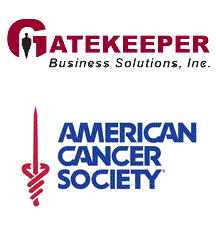 Deerfield Beach, Fla. (PRWEB) November 17, 2013
The American Cancer Society is the nationwide, community-based, voluntary health organization dedicated to eliminating cancer as a major health problem by preventing cancer, saving lives, and diminishing suffering from cancer, through research, education, advocacy, and service. The American Cancer Society combines an unyielding passion with nearly a century of experience to save lives and end suffering from cancer. As a global grassroots force of more than three million volunteers, and with programs in more than 20 countries, the American Cancer Society saves lives by helping people stay well to prevent cancer or detecting it early; by helping people get well by being there for them during and after a cancer diagnosis; by finding cures through investment in groundbreaking discovery; and by fighting back by rallying lawmakers to pass laws to defeat cancer and people across the globe to join the fight. As a global leader in cancer research investment, the American Cancer Society turns what they know about cancer into what they do.
Gatekeeper Business Solutions offers a user friendly, web enabled workforce management application (lms.net) that creates measureable savings in labor costs, improves administrative productivity and increases revenue. Gatekeeper is also a leading provider of multiple data collection devices including labor saving biometric clocks, and a Work Time application for PC terminals allowing for ease of data input into a labor management system.
"Gatekeeper Business Solutions takes great pride in supporting the American Cancer Society," said Peter Dehlinger, President, Gatekeeper Business Solutions, Inc. "It is a reality that everybody will be touched by cancer, either personally, in their family, friends or co-workers. Supporting the American Cancer Society makes Gatekeeper Business Solutions a partner in the fight to find cures, relieve pain with treatment and prolong life. The funds collected for this organization assists to provide studies and education to reduce cancer as a health concern."
About Gatekeeper Business Solutions, Inc.
Gatekeeper Business Solutions, Inc., a labor management systems company, offers a proprietary suite of software tools (LMS) that includes time and attendance, scheduling, and integrated payroll software, for midlevel private and public sector companies. The company has provided a broad range of technology based solutions to manage labor costs to clients nationally. For more information, please visit the company's web site at http://www.gatekeepersolutions.com.
###
Media Contact:
Christine Smith
Gatekeeper Business Solutions
888.428.3577
csmith(at)gatekeepersolutions(dot)com