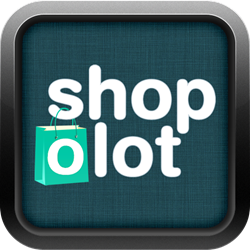 It's the easiest way to shop for others, with recommendations for them, right on your own phone.
Danville, CA (PRWEB) November 19, 2013
Shop O Lot, a new personalized, location-based shopping app company, today announced the mobile app's updated version will now include a social sharing feature and enhanced purchase intent data for better in-store shopping experiences. Much like a personal shopping concierge who simplifies and takes the stress out of shopping, Shop O Lot's unique technology analyzes and matches a user's personal profile and shopping activity with a retailer's product catalog to provide the best deals and recommendations available in real-time.
The Shop O Lot app is completely free and available for download for Apple iPhone or Android smartphones. Users can access and use the Shop O Lot app at more than 20,000 stores including Macy's, Best Buy, Target, Nordstrom, Sears, ToysRUs, Kohl's, Crate and Barrel, Forever 21 and several other retailers nationwide.
Unlike other mobile shopping apps, Shop O Lot combines geo-location with personalization algorithms and a scoring methodology to determine the products a shopper is most likely to want and purchase. The app's unique technology gathers purchase intent behavioral shopping data from each user. This behavioral data is then rated according to importance by the recommendation engine, curating the best matching products and discounts for each shopper.
By analyzing the purchase intent data and shopping behavior in this manner, the Shop O Lot app can determine what a shopper is actually interested in, in real-time, and then deliver tailored product information for similar items along with product discounts and coupons.
"Most shopping apps use GPS as the only means for targeting a user or the user's actual purchases to determine future recommendations, forgoing the key component of personalization," said Bob Pack, Shop O Lot Founder and CEO. "Shop O Lot goes beyond mere geo-location to reach shoppers, focusing heavily on purchase intent information for real-time recommendations, before the purchase takes place."
Personalized In-store Shopping in the Palm of a User's Hand
Launch the Shop O Lot app, and a user can begin searching a retailer's merchandise catalog via various categories to build a personal shopping profile. If a user finds a product they are interested in, one click adds the item, including colors and sizes, to their profile. Users can also add and save items to the favorites page for viewing later.
While visiting a local mall or shopping district, Shop O Lot uses GPS to recognize when a user is in a store or nearby up to 100 feet, and will then send them an alert. The shopper can also manually check-in to the app. Instead of sending users random coupons, the Shop O Lot app delivers information and coupons catered directly to the shopper, while they are in a store.
While shopping the user can find a product or item that they are interested in, quickly scan the bar code using the app to get tailored recommendations in the same category of products, along with coupons and discount offers. At the point of purchase, the user can redeem the coupon by a simple swipe or scan of their phone.
Holiday Shopping the Social Way
Ideal for Christmas and Hanukkah gift giving, Shop O Lot helps take the guesswork out of shopping for friends and family. The app's profile sharing feature allows users to easily distribute their gift wishes to other Shop O Lot app users. Simply click on a friend or family member's name to receive personalized product recommendations, including sizes and color preferences, along with discounts for easy gift buying ideas. Shop O Lot users can easily click between their friends' profiles while out shopping, and can rest assured the app is secure keeping users' personal data and shopping decisions private.
About Shop O Lot
Shop O Lot was founded with the idea of providing a personalized mobile shopping app for consumers. Shop O Lot uniquely delivers tailored products recommendations and offers to consumers at more than 20,000 retail shopping locations nationwide.
Shop O Lot is available for free on iPhone from the App Store at http://www.itunes.com/appstore and for Android from Google Play. For more information, visit http://www.shopolot.com.
Shop O Lot is a trademark of Shop O Lot. All other logos and company names are trademarks of their respective companies.