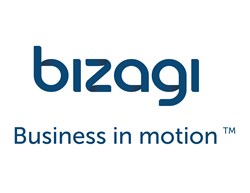 BAE Systems selected Bizagi to support transformation initiative across manufacturing, procurement, finance, commercial and project management.
London, UK (PRWEB UK) 19 November 2013
The Bizagi BPM solution was selected by the Military Air and Information (MAI) division of BAE Systems to support the delivery of a major business transformation programme which will improve MAI's competitive edge through process and application rationalisation and better information integrity. The Bizagi BPM solution was selected following a thorough review of BPM vendors via a structured RFP process.
Nick Webster, IT Chief Architect and Head of Technical Strategy, MAI, BAE Systems commented:
"We have been impressed with Bizagi from the beginning of the RFP process. Bizagi's strong modelling environment will help business and IT collaborate on process design and implementation. This was a major factor in choosing Bizagi to support MAI's transformation programme. We are undertaking a high visibility initiative that will deliver a significant business change by deploying an integrated set of lean processes in all MAI businesses across Manufacturing, Procurement, Finance, Commercial and Project Management. We need a trusted partner we can rely on to deliver on time and within budget."
MAI's major driver for the business transformation is to provide a foundation from which MAI can effectively pursue its business strategy. Today's operational agility can be constrained by legacy processes and IT applications.
Gustavo Gomez, Bizagi CEO added:
"We are delighted to have been selected by BAE Systems to work on this exciting BPM initiative. Bizagi brings a vast experience in successfully delivering similar workflow projects and I'm confident that our technology and people will add great value. Our teams have already established great synergy and are united in their objective to deliver results fast."
About Bizagi
Bizagi (which stands for business agility) is a privately-owned company run by software entrepreneurs who are experts in Business Process Management (BPM). Over 300 global customers have selected Bizagi to model and automate their business processes which results in improved operational efficiencies, shorter time to market and business agility. Our enterprise customers gain significant competitive advantage by using Bizagi's software to streamline mission-critical processes (cross-functional, complex and international) as well as mundane daily routines. With global headquarters in the UK, offices in Europe and Latin America, Bizagi is supported by a strong implementation partner network worldwide. For more information, please visit http://www.bizagi.com.
About BAE Systems
Military Air and Information is the military aircraft business in BAE Systems. At heart it is a manufacturing, maintenance and support business. Its world leading engineering skills have given it a license to operate in the military air and information sector. Its product and service portfolio includes Typhoon, Tornado, Hawk, F35, Training Systems, Defence Information and UAVs. MAI employs over 13,000 people across 27 sites in the UK.
Media information:
Jolanta Pilecka, CMO, Bizagi
T: +44 (0)1494 618541
M: +44 (0) 7949 216418