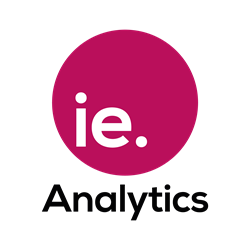 Following the success of the summits in San Francisco, London and Boston within the last year this has really given us an advantage in knowing what works in a summit like this
London, UK (PRWEB UK) 19 November 2013
The aim of the summit is to create a platform where unique minds working in the increasingly important sports analytics space can share new ideas and innovations. In the past two years the practice has gone beyond an addition to traditional coaching and performance management, embedding itself into the lifeblood of sports teams and wider franchises.
"Following the success of the summits in San Francisco, London and Boston within the last year this has really given us an advantage in knowing what works in a summit like this" said William Tubbs, the acclaimed summit director, "We know how to create the right atmosphere of sharing and learning in this traditionally secretive process".
The Sports Analytics Innovation Summit does not just concentrate on the sporting aspects of analytics. We are also increasingly seeing analytics being applied to the business processes across franchises. From audience analysis and crowd control to sales and online audience participation, analytics are vital to business success.
As financial FairPlay rules come into play for top clubs and revenue increasingly having a bearing on the on-field achievements, teams are looking at analytics to make sensible and high wield investments.
With an extraordinary line up to date hear speakers from Team GB, IRFU, Man City FC, USOC, RFU, Newcastle United FC, EIS, Paralympics GB, British Swimming, British Bobsleigh, GB Boxing, LTA, Adidas, Arsenal FC, NFL & many more to discuss their sporting and business successes in a thought-provoking and interactive environment.
For a complete list of speakers, timings and for registration visit the Sports Analytics Innovation Summit website: http://theinnovationenterprise.com/summits/sports-analytics-innovation-summit-2014
About Innovation Enterprise:
Innovation Enterprise, a CFO Publishing company is an independent business-to-business multi-channel media brand focused on the information needs of Senior Finance, Operations, Planning, Strategy, Decision Support & Advanced Analytics executives. Products include IE.Summits, IE.Finance, IE.Analytics, IE.Operations, IE.Strategy, IE.Membership and IE.Insights.