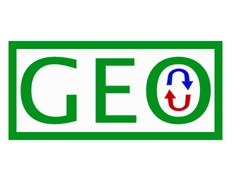 Nancy has a unique perspective on selling wholesale water source heat pumps - Kent Penning
Campbell, CA (PRWEB) November 20, 2013
When Green Equipment Options, Inc. was interviewing Nancy Donaldson, they realized how her experience, HVAC contacts as well as her approachable demeanor would make her an asset.
As one of the few female sheet metal workers, Nancy has worked in a variety of situations where it is uncomfortable at best to be a woman. She still has a great attitude about HVAC and she is far from shy.
Nancy Donaldson starts on 11/19/2013 as this new company's first sales employee that is not a partner. She understands aspects of the installation that other sales people may not.
Green Equipment Options, Inc. is a wholesale distributor of energy efficient and renewable heating, air conditioning, refrigeration and other applicable products. Our goal is to get many of these innovative products in the hands of building, construction and retrofit professional's hands. Equal partners Kent Penning, Susan Nichol and John Townsend share a passion to reduce carbon emissions, reduce energy costs and dependence on foreign oil.
If you are an HVAC contractor in Northern California or you want to be more involved in renewable heating and cooling, or perhaps you are in need of a wholesale water sourced heat pump(s) or other geothermal equipment or parts, contact Green Equipment Options for advice and ordering. Green Equipment Options can be reached at 408.412.8500 or contact: info(at)greenequipmentoptions(dot)com.