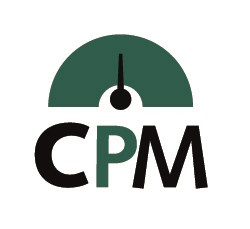 Technology now plays such a prominent role in the work of finance executives, so we are adding the Technology & Analytics track to address how they can take advantage of all it has to offer
New York, NY (PRWEB) November 18, 2013
CFO Corporate Performance Management Innovation Summit will bring together leading senior finance executives to provide insight into the future of corporate performance management. The summit will take place in New York on January 27 & 28, 2014 at The Roosevelt Hotel.
Now in its 8th year, the performance management summit is a critical discipline for executives looking to maintain growth in a volatile environment. Finance executives need to be at the top of their game as they analyze their businesses and look for ways to improve performance.
The CPM Innovation Summit now includes the Technology and Analytics Track. Attendees will cover issues dealing with corporate performance management and learn from experts how technology and advanced analytics can improve processes within the finance organization.
"Technology now plays such a prominent role in the work of finance executives, so we are adding the Technology & Analytics track to address how they can take advantage of all it has to offer," said Claire Walmsley, Senior Director of Conferences for CFO.
Julie M.B. Bradley, the CFO of TripAdvisor, and Shyam Desigan, the CFO of the American Academy of Physician Assistants, will discuss the important roles that social, mobile and cloud are now playing within companies. Steve Storch, the CFO of Imagem Music, will give best practices on how to be creative with finance and examine the benefits that come with thinking outside the box.
Joining the keynote speakers are Joan Lavis, CFO, BrightLine and Bill Sarr, CFO, Bloomsbury Publishing. Other experts include Ned Sizer the CFO of Hightail; Kevin Entricken, the CFO and Member of the Executive Board of Wolters Kluwer; Jennifer L. McLean, the CFO of GFI Capital Resources Group; Mark Azzolina, the Vice President of the Cybersecurity Practice of Six Dimensions; Steven Love, the CFO of Evolv; Greg Heinlein, the Senior Vice President and CFO of ION Geophysical Corporation; Thomas Ference, the President and CEO of Human Resources Mining & Distribution Co.; and Rick Middaugh, the Vice President of IT at ION Geophysical Corporation.
The CPM Innovation Summit will offer attendees keynote presentations, expert panel discussions, professional forum workshops and educational sessions focused on corporate performance management. To view the complete agenda and speaker line-up, as well as register for the summit, please visit http://www3.cfo.com/cpm14. CFO is a registered sponsor with the NASBA, allowing attendees to earn up to 17 CPE credits.
###
About CFO Publishing: CFO Publishing LLC, a portfolio company of Seguin Partners, is the leading business-to-business media brand focused on the information needs of senior finance executives. Delivering content through multiple channels including online, digital, mobile, and print, the business consists of CFO magazine, CFO.com, CFO Research Services, CFO Learning and CFO Conferences. CFO's award-winning editorial content and loyal, influential audience make it a valued resource for its readers as well as an effective marketing partner for a wide range of blue-chip companies. CFO has long-standing relationships with nearly a million finance executives.