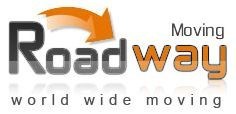 I really just believe it's the best way for humans, animals and the planet.
New York,NY (PRWEB) November 20, 2013
Roadway Moving & Storage, a New York City moving company, is introducing a new employee wellness program designed to promote exercise and a plant-based diet. Employee wellness programs have been found to decrease health care costs for employees and businesses.
"One of our company's goals is to have healthy employees and a healthy work place," said Jeffrey Cadwallader, spokesman for Roadway Moving & Storage.
As part of the new employee wellness program, Roadway Moving & Storage is offering to pay half of its employees' gym membership fees. The moving company will reimburse employees up to $65 a month in gym membership fees. In order to receive gym membership reimbursement, employees must show proof that they have actually gone to the gym.
In addition to the gym membership reimbursement program, the company is also providing information and education to its employees about plant-based diets.
"I really just believe it's the best way for humans, animals and the planet," said Ross Sapir, CEO of Roadway Moving & Storage. Sapir has been a vegan for several years and is an advocate of plant-based diets for health, ethical and environmental reasons. "We care about the people who work here, so we want to encourage employees to become healthier and happier in their everyday lives," said Sapir.
According to the Mayo Clinic, a plant-based diet may correspond with a lower risk of heart disease. A study by the National Cancer Institute found that those who ate at least four ounces of red meat a day were more likely to die during a ten-year period than those who ate less meat.
"Not only are we trying to promote general health and well-being, but we also hope that by encouraging wellness, we will improve morale, productivity and a sense of teamwork," said Cadwallader.
A recent study conducted by RAND Corporation, which was sponsored by the U.S. Department of Labor and the U.S. Department of Health and Human Services, found that participation in an employee wellness program was associated with a trend toward lower health care costs. Employers surveyed responded that they believed that workplace wellness programs reduced medical costs, absenteeism and productivity losses.
About:
Located in New York City, Roadway Moving & Storage specializes in corporate and household relocations. While the company offers long-distance and international moving services, its primary focus is on the New York City and Long Island communities.
Roadway Moving & Storage provides free in-home estimates and offers a variety of other moving services, including packing, unpacking, box delivery, crating, storage, carpentry and cleaning. For more information or to set up an appointment for a free quote, please visit http://www.roadwaymoving.com.