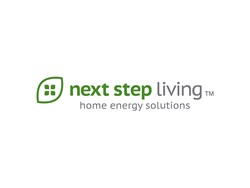 "Next Step Living is fueling our clean-energy economy by creating jobs and helping us be better stewards of our environment."- Governor Deval Patrick of Massachusetts
Boston, MA (PRWEB) November 17, 2013
Next Step Living™ is proud to announce its fifth anniversary providing New England homeowners with whole-home energy solutions. Exactly five years ago, founder and CEO Geoff Chapin, with three like-minded colleagues, launched the company that has become one of the fastest growing businesses in the country.
"Next Step Living is fueling our clean-energy economy by creating jobs and helping us be better stewards of our environment," said Governor Deval Patrick of Massachusetts. "I congratulate Next Step Living on the first five years and wish them continued success."
When Practivism Pays Off, It Pays Off for Everyone
The goal was to help homeowners, communities and organizations work together to reverse the negative effects of energy waste on the environment and quality of life by starting, literally, where people live. That's because residential energy accounts for 21 percent of energy use in the United States, more than commercial use. What emerged was a groundbreaking company on a mission: Next Step Living.
"We started out wanting to make a difference," explained Geoff Chapin. "We had an activist agenda but quickly realized that to accomplish our goals, we'd need a practical approach. We could make a positive impact on the planet by making home energy efficiency and solar power easy, accessible and affordable. As the business we built to support that agenda grows, our ability to make a positive impact grows along with it. We call our approach practivism – a combination of 'practical' and 'activism' – and it's working."
It's working so well that when most businesses in the economic downturn of 2008 were reducing headcount, Next Step Living began creating green-collar careers, started generating business for dozens of subcontractors and retained local architects and artisans as it repeatedly expanded its Boston office space from 5,400 square feet to almost 20,000 square feet. The company plans to continue hiring in 2014 and is preparing later this month to move into still larger office space to accommodate its growing headcount.
Next Step Living also has expanded geographically. Earlier this year, it established operations in Connecticut. The opening of its New Haven office was supported by the New Haven Investment Fund, created by The RISC Foundation (Responsible Investment for Social Change). The RISC Foundation has focused its efforts on economic development in New Haven as a model for other urban areas.
"We were very excited to be able to make a significant venture capital investment in a company committed to dealing with critical environmental issues while providing trainings and jobs offering living wages in urban areas," said Linfield Simon, president of The RISC Foundation. "We look forward to its continued growth and success in making home energy efficiency accessible and affordable and in creating twenty-first century career paths in New Haven." Almost 15 percent of Next Step Living employees work in Connecticut.
A heightened awareness of energy issues among homeowners has spurred the company's job growth. Since 2008, Next Step Living has helped almost 60,000 New England homeowners achieve more than $12 million in energy savings, which is expected to grow to almost $64 million in the next five years.
Partners in Practivism
Heightened awareness about home energy efficiency is due in part to a wide array of partnerships and alliances with more than 400 utilities, community groups, nonprofits and leading corporations that share the company's passion for reducing energy bills and carbon footprints. Most recently, Next Step Living has teamed with or expanded relationships with organizations that include the City of Boston, the Massachusetts Sierra Club, Staples and Stop & Shop New England.
"Stop & Shop is proud to be a responsible retailer in all of the communities in which we operate," said Joe Kelley, president of Stop & Shop New England. "We have woven sustainable practices throughout the business and are proud to partner with Next Step Living to help educate our customers about home energy solutions."
Five-Year Recap by the Numbers
During its first five years, Next Step Living has:

Employed and trained almost 750 New Englanders and retained dozens of subcontractors
Partnered with more than 400 corporate, civic and nonprofit organizations
Helped almost 60,000 homeowners save money and reduce their carbon footprints
Saved customers $12 million overall in energy costs
Conducted more than 56,000 home energy evaluations
Installed more than 650,000 complimentary energy-saving compact fluorescent lamps (CFLs)
Provided almost 30,000 programmable thermostats at no cost
Expanded its Boston office space to 23,500 square feet (by the end of November, 2013)
Earned a 98 percent positive referral rate among customers
Reduced carbon emissions by almost 50,000 metric tons per year, the equivalent of removing more than 10,000 fossil fuel-burning cars from New England roadways
Chapin summed it up, "Imagine what we'll accomplish in the next five years."
About Next Step Living, Inc.
One of the fastest growing companies in New England, Next Step Living™ is the leading provider of whole-home energy solutions. Headquartered in Boston's Innovation District, Next Step Living makes it easy and affordable for people to live in homes with a low environmental impact. A one-stop service provider for informed advice, funding guidance and expert work done under fixed-fee contracts, Next Step Living partners with more than 400 municipalities, civic organizations and leading corporations to deliver energy-efficient and environmentally friendly solutions for better living. Since 2008, Next Step Living has helped New England homeowners achieve almost $12 million in energy savings, which is expected to grow to $64 million in the next five years. Next Step Living makes our world better. Visit NextStepLiving.com for more information.