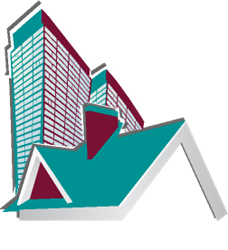 Real estate is never boring at TopTenRealEstateDeals.com
Pompano Beach, Florida (PRWEB) November 18, 2013
This week, TopTenRealEstateDeals takes a look at the Las Vegas compound that Wayne "Mr. Entertainment" Newton called home for almost 50 years. It was just minutes to the Las Vegas Strip where he performed over 30,000 sold out shows and its 40 acres was large enough to house his 51 Arabian horses, his vast car collection, exotic birds and even a zoo. The asking price was just reduced from $70 million to $48 million.
Also, Kelly Ripa and Mark Consuelos are at the top of the New York City celebrity list, but their SoHo duplex penthouse has not been as popular. The 6,792 square foot duplex has been on the market for almost a year and still looking for a buyer. A Toronto estate that is modeled after the Palace of Versailles that was for sale at $23 million is now going to auction. Harry Belafonte's daughter, Shari Belafonte, is a singer, actor and model who is selling her Los Angeles castle home on a cliff for $1.26 million.
"Mr. Entertainment Show Stopping Home Reduced"
They call him "Mr. Las Vegas" and "Mr. Entertainer" and for 48 years, Wayne Newton's Casa de Shenandoah home in the Entertainment Capital of the World made him very happy. It was just minutes to work on the Las Vegas Strip and its 40 acres was large enough to house his 51 Arabian horses, his vast car collection, exotic birds and a zoo. Singer and actor Newton is best known for both his musical hits, such as "Danke Schoen" and "Daddy Don't You Walk So Fast", and for his over 30,000 sold-out Las Vegas performances. He, his wife Kathleen and their daughter, Lauren, have downsized and moved a mile away to a $3 million dollar property of 20 acres, but with room for his horses, the birds and Charlie the Penguin. Originally the plan was to turn Casa de Shenandoah into a Wayne Newton museum with his business partners. However, that deal fell through and now Newton's famed estate is for sale.
The estate's mansion is only one of eight homes on the property which also has a 37-stall stable, a 16-stall stable with office, an equestrian pool for exercising the horses, acres of corrals, pastures, aviaries, car museum, game room, green room, zoo, tennis court and multiple swimming pools, ponds and fountains. Even more interesting is the F28 private jet and terminal, which is included in the sale. The main mansion at 11,192 square feet with three bedrooms and seven baths, has all the glamor and luxuries one would expect from Wayne with marble floors, sunken living room, wrought iron railings and bannister and fireplaces. Large palladian windows frame views across the grounds.
Previously offered at $70 million, Wayne Newton's former Las Vegas estate is now priced at $48 million.
"Kelly Ripa and Mark Consuelos' New York Penthouse"
Kelly and Mark have come a long way since they played their characters, Hayley Vaughn and Mateo Santos on "All My Children" in the mid 1990s. Now married for 17 years and with three children, their careers have continued to grow. Together they own Milojo Productions which, among award-winning documentaries and docu-series, has just sold a sitcom pilot to ABC, "Poor Pam," and are busy in its development. Kelly is the star of "Live! With Kelly and Michael," and Mark can be seen in another new role on the Amazon original series "Alpha House." Mark also has five film credits and many guest sitcom starring roles and is a frequent guest co-host on Kelly's morning show.
Kelly and Mark are at the top of the New York City celebrity list, but their SoHo duplex penthouse has not been quite as popular. The 6,792 square foot duplex has been on the market for almost a year and still looking for a buyer. The home is just as fabulous as its owners with 3,073 square feet of private terrace, outdoor kitchen and lush landscaping. Inside, there are five bedrooms and five baths with an impressive kitchen geared to feed any sized crowd. Considering the hectic schedule of the owners, there is an abundance of extra appliances. The laundry room has two sets of washers and dryers and the kitchen has two dishwashers and and three integrated Sub Zero refrigerators.
Though the couple purchased the penthouse in 2005 for $9.5 million, it is said that they put millions into a total redo, which also reconfigured the floorplan. It's located in a red brick prewar boutique building with private keyed elevator.
Kelly Ripa and Mark Consuelos' SoHo penthouse is on the market priced at $24.5 million.
"Toronto's Palace of Versailles"
Most people think that Palm Beach, the Hamptons and Beverly Hills in the Americas are the standouts for important homes. But Canada has held a big secret fairly close to the vest with one of the most exclusive neighborhoods anywhere. The Bridle Path is Toronto's and all of Canada's crown jewel of neighborhoods. A vision of developer Forsey Page in 1929, the enclave has evolved into what is now termed "Millionaires Row," with its mansions nestled in two to four acre lots. Today, homes there are owned by dot com moguls, media barons and celebrities such as Celine Dion and Prince. (No, he wouldn't dare paint anything purple in this elegant neighborhood.)
One such spectacular residence that is close to completion and will soon be auctioned, is an estate inspired by the Palace of Versailles and offers a rare opportunity to finish as one's own. Well positioned, the mansion is sited on 2.4 acres overlooking a large, wooded conservation area ensuring the utmost privacy. Within and without its 27,000 square feet are lavish custom-designed plaster cartouches, friezes, emblems, two-story fluted pilasters with projecting Corinthian capitals and ornate brackets and laurel leaf corbels. With eight bedrooms and fourteen bathrooms, highlighted are the catering kitchen located behind the daily kitchen, indoor swimming pool, nanny apartment, office suite, theater, game room, grand ballroom, outdoor pool and tennis court.
Modeled after the Palace of Versailles in Canada's most exclusive neighborhood, the Bridle Path area of Toronto, this mansion formerly listed at $23 million will be auctioned November 26th.
"The Belafonte Castle on a Cliff"
Shari Belafonte, daughter of singer-actor Harry Belafonte who brought calypso into the limelight, is also a singer, actor and model who has graced many a cover of "Vogue" magazine and at least 300 other magazines. Shari, with her perfect Belafonte features and bubbling personality, started making films in 1982 and is well known for her role as Julie Gillette in the five-year run of the television series "Hotel." She has been a spokesperson, co-host with Robin Leach on "Lifestyles of the Rich and Famous," and has been seen on a number of television series, has made two albums and has just completed travel documentaries on Mexico and the Caribbean. With so much work, the need for decompression is obvious and for years she has escaped to Box Canyon, a suburb of Los Angeles, to her "castle" on six acres of rocky cliff surrounded by 20 acres of unbuildable land. Due to relocation to another state, Sheri has put her castle retreat on the market.
Surrounded by boulders with a waterfall meandering through the property, the "castle" is built of blocked concrete with corbeled arches and there is a corner viewing tower along with a pool and patio on top of a turret from which one can enjoy the waterfall as it splashes down the hillside. At 4,000 square feet, the home has three bedrooms, three bathrooms, Australian walnut floors and Arizona river rock. There are three fireplaces and a gourmet kitchen with granite and cherry cabinetry, and a turret gym.
Shari Belafonte's Box Canyon castle retreat now for sale, priced at $1.26 million.
Real estate is never boring at TopTenRealEstateDeals. Check out today's most entertaining and unusual real estate news stories of the week. News such as five star haunted hotels, Shirley Temple's childhood home and Bernie Madoff celebrity victims.
Top 10 lists are available to media outlets for publication. TopTenRealEstateDeals free home photos available at: http://bit.ly/toptenmedia