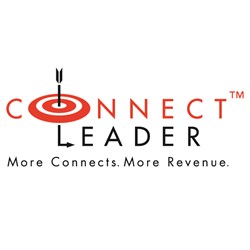 Everyone at ConnectLeader is very excited about the launch of the ConnectLeader for Salesforce app, said Senraj Soundar, CEO of ConnectLeader.
Salem, NH (PRWEB) January 28, 2014
ConnectLeader® has launched the ConnectLeader for Salesforce app, empowering businesses to connect with customers, partners and employees in entirely new ways.
The app, now available on the Salesforce1 AppExchange, the world's leading business apps marketplace, helps B2B sales reps connect with 7 to 12 live conversations in just one hour. Users can use their CRM credentials to login and does not require separate login procedures.
The ConnectLeader Team Dialer™ Live Conversation Automation and Personal Dialer™ dialing applications can be launched from within the application allowing sales reps to connect with more conversations and generate more sales in less time.
Comments on the News
"Now a sales rep has two to three one-hour dialing sessions per week. In one session the ConnectLeader agents dial an average of 150 calls and the sales rep has an average of 7 live conversations." Rob Consoli, V.P., Liaison Technologies
"We have a standing goal for our telemarketing rep to get three appointments per week. Our rep crushed that this year with ConnectLeader, usually getting 5 to 8 appointments per week. ConnectLeader helps us make a lot more calls and leave a lot more voice mails." Chad Davis, V.P., FMSI
"Everyone at ConnectLeader is very excited about the launch of the ConnectLeader for Salesforce app," said Senraj Soundar, CEO of ConnectLeader. "Our customers have always benefited from ConnectLeader's tight two-way integration with Salesforce. The new app will transform the way our product is used." Senraj Soundar, CEO, ConnectLeader
"We find that B2B sales executives are constantly looking for ways to increase their sales team effectiveness while simultaneously driving their costs down," explained Mark Lynch, Director of Sales and Business Development for ConnectLeader. "The app is able to accomplish both goals. Essentially, highly-paid sales reps can now focus on selling and closing, rather than dialing and leaving voicemails." Mark Lynch, Director of Sales & Business Development, ConnectLeader
ConnectLeader users can increase the effectiveness of ConnectLeader's powerful dialing platform while increasing the security of their data.
Users can specify what records to update in their CRM with data gathered during the Connectleader dialing process. Data updates can happen in near real-time and can be used to clean up the calling list for subsequent dialing.

Any field can be mapped to be visible in the ConnectLeader screen during the dialing process.
Administrators can limit report folders from where reports/lists can be uploaded for dialing.
Product Facts:

Seamlessly launch Team Dialer and Personal Dialer from within application
Sales reps have full visibility to call records prior, during and after every call
Bi-directionally sync data associated with calling activities
Helps B2B marketing teams qualify sales leads faster and with fewer resources
Improves sales training process through unique Remote Coach feature
About Team Dialer and Personal Dialer
Team Dialer™ Live Conversation Automation solution combines state-of-the-art cloud-based software technology with a team of live dialing agents who perform non-productive calling activities like navigating phone trees, gatekeepers, and leaving voice mail messages.
Personal Dialer™ dialing software helps sales reps increase their productivity by automatically dialing numbers and interfacing with the CRM application.
About ConnectLeader
ConnectLeader's revolutionary products provide huge productivity lift to B2B sales organizations. We are the pioneer in the market to offer a single dialing platform to cater for Live Conversation Automation & individual auto dialing that provides visibility into the dialing process and provide two-way live bi-directional synching with Salesforce and other CRM systems.
Many B2B customers have been relying on ConnectLeader Team Dialer Live Conversation Automation solution and Personal Dialer auto dialing software to increase sales productivity for multiple years. ConnectLeader technology increases sales rep's productivity by 8 times. Instead of working all day to talk to decision makers, a sales rep could talk to the same number of prospects in 1 hour using our technology. Our clients are taking advantage of this technology to increase their reps' pipeline in a shorter amount of time and give them the opportunity to focus on closing more deals. http://www.connectleader.com
Salesforce, Salesforce1 and others are among the trademarks of salesforce.com.
ConnectLeader, Team Dialer, and Personal Dialer are trademarks of Agileview Software, LLC.