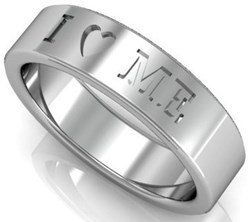 Why not give that most special gift to yourself?
Plattsburgh, NY (PRWEB) November 20, 2013
Coping with the holiday season is especially tough for those who are divorced or have recently ended a serious relationship. While buying gifts for family and friends can be rewarding, treating oneself to beautiful "statement" jewelry at this time of year can be particularly therapeutic for the newly single. That's the premise behind BreakupGems.com, jewelry created to light up the spirit and acknowledge personal value after a relationship breakup or divorce.
Emphasizing freedom and renewal, the new fine jewelry line is designed to recognize the end of a relationship in a positive way by putting closure to the past while embracing new beginnings.
The BreakupGems.com collection includes rings, necklaces, bracelets and earrings at price points ranging from $85 to well over $10,000. The entire line contains pieces that are expertly designed in silver, gold and platinum. The eye-catching Liberta Divorce Ring is a one-of-a-kind design showpiece with 119 diamond chips radiating in a heart featuring three hand-picked diamonds that represent Release, Rebirth and Reward. Priced at $19,945, it's the ultimate statement piece.
The very popular I Love Me band is one of several self-affirming message rings created to resonate with the owner. It can be a welcome reminder of personal value and self-worth with every glance at their hand.
"It's easy to feel depressed when you're newly single and attending holiday events alone," says Erika Simmons, Creative Director at Breakupgems.com. "Since you may not be expecting to find rings or other fine jewelry under the tree this year, why not give that most special gift to yourself? Our Freedom Band, Joyful Heart Necklace, Happily Me Ring, I Love Me Ring or Stunningly Single Studs can mark the transition in your life with a personal statement of empowerment and looking forward to the future."
Simmons' team designed the new line to provide an emotional connection with those taking a new step forward in life following divorce or other breakup. "We buy jewelry to commemorate engagements and weddings," she notes. "Why not to recognize the dissolution of the union in a meaningful way that supports your new direction in life?"
Every BreakupGems™ design has a unique purpose, message and relatable descriptions that speak to singles looking to start over in a positive frame of mind. For example, the description for the Break-up Band says: It's not about the break-up; it's about the new beginning! Embrace your single status with the Break up Band, the stylish way to commemorate your departure from a past relationship. With the open link symbolizing your personal freedom, the Break up Band is a great conversation piece that will surely get you noticed. Beautifully crafted in precious 10k Gold, the Break-up Band is sleek and stylish, yet delightfully modern.
To see the entire line of jewelry designs and order for holiday delivery, visit http://www.BreakupGems.com.
About BreakupGems™
BreakupGems™ jewelry is a line of fine jewelry for new beginnings. The rings, bracelets, necklaces and earrings are professionally crafted in gold, white gold or platinum. Many designs include quality-cut diamonds. The jewelry is now available on line at http://www.breakupgems.com. The website provides details about each piece as well as a ring measurement chart and customer service help.