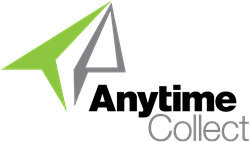 Chardon, Ohio (PRWEB) November 20, 2013
Today e2b teknologies, publisher of Anytime Collect Accounts Receivable Management software, announced a new customer has chosen Anytime Collect to work alongside the company's Sage 500 ERP and QuickBooks accounting software. The customer, a display marketing and book fair company, offers books, gifts, educational products, stationary and other items for various organizations and charities throughout the United Sates.
Prior to finding the solution through an Anytime Collect channel partner, the company used a combination of their QuickBooks and Sage 500 ERP systems to track, manage, and execute their AR activities. Serving more than 60,000 schools, 12,000 corporations, 20,000 early learning centers, as well as many different hospitals, universities, and non-profit organizations around the nation, the company recognized a need for a more efficient and effective accounts receivable management solution which brought them to Anytime Collect.
Anytime Collect is a cloud-based accounts receivable collections management system integrated to leading ERP accounting systems including Intuit QuickBooks, Epicor, Sage 50 US, Sage 300 ERP, Sage 100 ERP, Sage 500 ERP, Microsoft Dynamics, and others.
The new customer will use Anytime Collect in their credit and sales departments. The advanced features and automation in the software will help the company streamline the accounts receivable processes in order to reduce transaction costs improve cash flow and cash forecasting, optimize staff productivity, and reduce bad debt and write-offs.
"Our channel partners are an extension of our team and have helped Anytime Collect become a renowned accounts receivable management solution in countries around the world," said Lynne Henslee, President of e2b teknologies. "This new customer is a testament to the future growth of the Anytime Collect product and success of the channel as we look forward to a new year."
About e2b teknologies
e2b teknologies, business software developer and reseller located in Chardon, Ohio, provides cloud-based business software applications and business services to progressive businesses worldwide. e2b enterprise develops custom cloud-based business applications and resells leading ERP accounting software, CRM, HRMS, and other enterprise business software applications from Sage Software, Epicor, Intacct, Sugar CRM, and other publishers. e2b anytime apps is the publisher of Anytime Collect, Anytime Assets, Anytime 500, and related Anytime brand products.