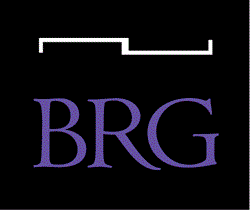 BRG is very pleased to take our commitment to the MCR program to the next level. - Michael Levine, BRG Senior Vice President of Corporate Strategy
Las Vegas, NV (PRWEB) November 19, 2013
BRG is very pleased to have participated as faculty members of the CoreNet Global Master of Corporate Real Estate program.
The Master of Corporate Real Estate (MCR) designation provides candidates with essential skills that focus on critical business issues and the corporate real estate (CRE) organization's mission in relation to corporate goals.
BRG's Michael Levine and Thierry Yuen, widely considered thought leaders in CRE technology and Integrated Workplace Management Systems (IWMS), were invited by long-time CoreNet Global faculty member Neil Ubelien of nVision to contribute significant portions of new course material to the "CRE Technology: Structure & Strategies" course.
"BRG is very pleased to take our commitment to the MCR program to the next level. We have been heavily involved in the MCR program for more than seven years with our average enrollment begin twenty-five staff members at any given event," said Michael Levine, BRG Senior Vice President of Corporate Strategy.
MCR candidates from all industries join the program to broaden their knowledge, delivering ever-increasing value to their enterprises. In a peer-to-peer learning environment, led by subject matter experts, candidates enhance critical skills and obtain useful "takeaways" for immediate application in their workplace.
Beginning with the recent sessions at the CoreNet Global Summit in Las Vegas, Theirry Yuen, Neil Ubelein, and Brian Jordan of Sprint presented to a full class of real estate leaders seeking to enhance their grasp of technology and specifically learn how CRE technology can serve the enterprise.
"We are honored to have been invited by CoreNet Global to contribute in this way, to what we believe is the premier learning opportunity for CRE executives. We look forward to investing in evolving course materials further and also to expanding our faculty role into other seminars where our strong subject matter expertise might serve our peers," said Levine.
Class materials focused on the "big picture" context of CRE technology as well as methodologies for assessing enterprise technology needs and developing a comprehensive go-forward strategy. It also incorporated many lessons learned from BRG's CRE technology implementation practices and referenced elements of several of BRG's white papers that are available for download at: http://www.brg.com/referencematerials. Group exercises were built into the syllabus to allow attendees to interact with their peers while applying the provided tools to specific scenarios.
About BRG
BRG provides innovative Workplace Management Solutions. Specializing in business advisory services, technology deployment, program management and staff augmentation in support of Corporate Real Estate and Facilities Management organizations, BRG helps clients align people, processes and technology with their overarching business strategy. For more information, visit http://www.brg.com.