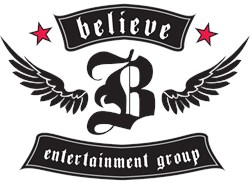 This is an exciting direction for us as a studio, and we are going with AOL because of the strength of their video offering and ongoing commitment to content, combined with their targeting capabilities against our core audience for the show.
New York (PRWEB) November 18, 2013
Believe Entertainment Group (BE) today announced plans for a new lifestyle content series hosted and curated by lifestyle expert and HGTV star Sabrina Soto, slated to premiere November 21. The series will kick off with five holiday-themed episodes with launch partner EVEREADY and live on a dedicated channel on the AOL On Network.
An ongoing series for women, "Inspired: By Sabrina" will focus on lifestyle interests including home décor, food, beauty, fashion, entertainment and entertaining. In the first five holiday-themed episodes, Soto will share her expertise on everything from decorating for the holidays and gift giving to homemade crafts families can do together and managing holiday stress.
Believe Entertainment Group is the studio behind Inspired: By Sabrina and has been responsible for financing, co-producing, selling and distributing the series. Co-founders Bill Masterson and Dan Goodman are co-executive producing along with Soto, whose production company S Squared (Secrets of a Super Aunt, Holiday Hangups) is handling physical production for the series.
Soto has been a regular fixture in the lifestyle space on TODAY and The Rachael Ray Show in addition to appearing on The Chew, The Talk and The View, relaying her expertise on everything from design and décor to food, fashion and beauty. Additionally, she has served as host and designer of several HGTV shows such as The High Low Project, Real Estate Intervention and Get It Sold, and recently, as a judge for HGTV Star.
"Launching my new show online provides an exciting new space for me to design, create and share with my fans," said Soto. "I love the holidays because it's a time to do things creatively and meaningfully, so it's the perfect time to kick off the series by sharing my ideas on how to make the holidays great!"
"Sabrina has a passion for creativity and fresh, new ways of looking at everything from décor to fashion. She brings a unique perspective and so much energy to this new series," said Dan Goodman, co-founder, Believe Entertainment Group.
William H. Masterson III, co-founder, Believe Entertainment Group, added, "With our partnership with Sabrina for this original series, we're focused on creating great content for women. This is an exciting direction for us as a studio, and we are going with AOL because of the strength of their video offering and ongoing commitment to content, combined with their targeting capabilities against our core audience for the show."
EVEREADY is partnering with Believe Entertainment Group to launch the series for the holidays and provide consumers and fans with entertaining, relevant content. The brand's focus on value links strategically with Soto's expertise in bringing value-focused ideas to the holidays.
Donna Brinkmeyer, EVEREADY Senior Brand Manager, said, "Sabrina Soto is known for creating amazing lifestyle and design projects on a budget. So, collaborating with Inspired: By Sabrina around the holidays gives us a platform to reinforce the value and quality EVEREADY products bring to families in a clever and engaging way. Through this content, Sabrina and EVEREADY will show families how to make their holidays even more festive without having to break the bank this year."
Creative Artists Agency (CAA) brokered the deal with Believe Entertainment Group on behalf of its client Soto. Soto is managed by Flutie Entertainment.
Additional partnerships will be announced soon.
About Sabrina Soto
Sabrina Soto is one of the world's most sought-after lifestyle experts. From home décor and design, food, beauty and fashion, Soto covers it all. Her unique ability to curate in a variety of spaces, providing outlets for people with varying budgets, styles and personalities, truly sets her apart. A LEED-certified designer, licensed real state agent and bona fide master of Cuban cooking, Soto has the background and education to support her endeavors. An incredibly engaging and vivacious personality, Soto makes you feel as if she's stepped out of the TV and right into your living room.
Soto has been featured on The Today Show, Rachael Ray, The View, The Chew, The Talk, Steve Harvey, Wendy Williams and more and appeared in publications such as Time Magazine, Elle Décor, People, Huffington Post, InStyle, Esquire, USA Today, Parade, Variety, Better Homes and Gardens, Latina and The New York Post, among others.
She has enjoyed extensive exposure as host and designer of various HGTV shows such as The High Low Project, Real Estate Intervention and Get It Sold. She's also made guest appearances on White House Christmas, HGTV's Green Home, Bang For Your Buck, House Hunters, Showdown, Buying & Selling Secrets and HGTV'd. Most recently, Soto served as one of the judges of Season 8 of the hit reality competition show, HGTV Star.
As Target's Style Expert for Home, Soto has established herself as a staple in the lifestyle space by offering the Target consumer a voice of direction through multiple platforms including online tutorials and television ads. Embodying her design philosophy of affordable luxury, her venture with Target brings high-end design sensibilities to the masses by showing how easy it can be to achieve a polished home aesthetic at a reasonable price.
Soto recently released her first book — Sabrina Soto Home Design: A Layer-by-Layer Approach to Turning Your Ideas into the Home of Your Dreams — sharing her expertise with her fans so they can easily execute a project of their own.
Currently living in New York City, Soto tirelessly juggles the demands of designing, consulting and filming. When not working on a project, she treats her friends and family to her second passion of cooking.
About Believe Entertainment Group
Believe Entertainment Group is a New York-based digital entertainment company producing high-profile content in partnership with elite talent and leading brands through a variety of digital outlets such as web, mobile, VOD and social media. Believe Entertainment Group recently launched @EpicEDM, a new, ongoing original content series featuring top electronic dance music (EDM) artists, festivals and clubs worldwide that is the first studio-originated content series designed specifically for the Twitter platform, and announced plans for Money Where Your Mouth Is, a new, original game show series hosted by comedian, actor, radio host and best-selling author, Jay Mohr. The studio also recently premiered season two of The LeBrons, an original, animated Web series with two-time NBA champion and four-time league MVP LeBron James, on Xbox LIVE (http://www.the-lebrons.com) and a second season of In the Booth, a documentary-style series with world-famous DJ/Producer Tiësto (youtube.com/Tiësto). Previous projects include a lifestyle and entertainment news series with Jennifer Lopez and Nuyorican Productions, TBE, distributed through and in partnership with AOL (cambio.com/tbe). Believe Entertainment Group is known for its trailblazing 2011 premiere of The LeBrons on YouTube (youtube.com/TheLeBrons) with brand partners HP, Intel, Bing, Sprite, and Nike, distributed through LeBron's Facebook, Twitter, and a dedicated section of LeBronJames.com, with syndication through Digital Broadcasting Group (DBG).
In 2010, Believe Entertainment Group formed an alliance with Paramount Digital Entertainment (PDE) working together on the hit digital series The Legion of Extraordinary Dancers (The LXD), created by Jon M. Chu (Step Up 2: The Streets and Step Up 3D) and distributed through Hulu; the company also expanded its partnership with MommyCast, the Webby Award winning multi-medium show for moms, and has plans for a major new relaunch to its mom's platform in 2014.
Believe Entertainment Group is led by Dan Goodman and William H. Masterson III, co-founders of the studio, and Danny Fishman, who joined the company as partner in 2013.
Goodman and Masterson have launched previous digital entertainment projects including Seth MacFarlane's Cavalcade of Cartoon Comedy (youtube.com/sethcomedy) with Family Guy creator Seth MacFarlane and meinspace.com, an online effort to support Sacha Baron Cohen's Bruno, as well as original short form content with the world famous improv troupe, The Second City among others. Their extensive experience in advertising and marketing has led to brand and distribution partnerships with well-known, respected brands such as Intel, Sprite, Nike, P&G, HP, J&J, Microsoft, Acer, McDonald's, U.S. Army and Dell, among others, as well as key distribution relationships delivering scalable audiences for their projects including YouTube, Google, Hulu, Digital Broadcasting Group, Facebook, Twitter and iTunes.
About EVEREADY
Eveready Battery Company, Inc., headquarted in St. Louis, MO, is a globally recognized producer of both batteries and lights. For over 100 years, families have relied on EVEREADY batteries and flashlights to safely power and light the things that make them smile, with a product portfolio that includes EVEREADY® Gold®, EVEREADY® Super Heavy Duty®, EVEREADY® Rechargeable®, handheld lights, headlights, and area lights. The EVEREADY name continues to stand for value, trust, and reliability.