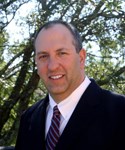 FA today is really the LinkedIn for financial advisors...but more specialized to our industry. -- for advisors, FA today, is probably your primary channel.
New York, NY and Sunrise, FL (PRWEB) November 19, 2013
Sungarden Investment Research, a leading provider of income-oriented portfolio management strategies for Independent Financial Advisors (IFAs) and FA today, Inc., the exclusive digital media platform with a membership of validated IFAs only, today announced a strategic partnership to provide information to advisors focused on their specific interests.
"FA today comes along at a great time for us," said Robert Isbitts, founder and chief investment strategist of Sungarden Investment Research. "FA today is really the LinkedIn for financial advisors...but more specialized to our industry. -- for advisors, FA today, is probably your primary channel."
Leveraging a combination of intelligent filtering, behavioral modeling, and content curation by active and knowledgeable members, FAtoday.com tailors the content provided by its media partners to the interests of each IFA. This proprietary technology lets FA today dynamically deliver the focused resources, practice management, education, industry-specific news, and data to the IFAs from Sungarden Investment Research and other media partners. FAtoday.com continuously refines this model to deliver only the most relevant information, ensuring that vital resources are not lost because of information overload.
FAtoday.com provides an exclusive digital platform for IFAs. Only IFAs whose credentials have been validated are eligible for membership.
"Between his books, his blog, his public speaking, and his appearances in the media, Rob has established himself as just the kind of thought leader we want as part of our digital professional network for IFAs," said Jason Bishara, president of FA today, Inc. "He's got a big following because he is an original thinker who knows what it takes to succeed in this business and do well by your clients."
Isbitts started his site, sungardeninvestment.com, in 2012, which introduces financial advisors and their clients to Sungarden's volatility management approach and accompanying portfolios and research. This includes Sungarden's Cash Flow FocusedTM strategy, which is proving popular with financial advisors who want guidance on generating retirement income for their clients. Previously, Rob worked with Emerald Asset Advisors and Carson Wealth Management. Rob has authored two books on investing and spoken at numerous industry events. He was selected as one of Worth Magazine's Top 100 Wealth Advisors three times and has been named one of AdvisorPerspectives.com's "Venerated Voices" each of the past three years.
About Sungarden Investment Research
Sungarden is a proactive, professional investment team established to provide results to a limited number of clients. Our approach to investing and financial markets allows our clients (both investors and financial advisors) to gain knowledge, control and confidence over their investment strategy. Sungarden provides clients with uncommon flexibility in accessing our intelligence and resources. We can run their entire investment process, or only a portion of it. We offer a refreshing, cost-effective alternative to mutual funds and "managed" accounts. Sungarden's team are hedged investors, but not a hedge fund. Using a variety of tools, we prioritize the management of volatility and manage three distinct investment strategies, each with a different primary objective: Cash Flow, Capital Preservation and Long-Term Growth. Our strategies are comprised of individual stocks, supplemented with a small number of specialized ETFs (Exchange-Traded Funds) and/or mutual funds to complete the portfolio. Our founder (Rob Isbitts) has deep investment experience over twenty five years across different market conditions. Sungarden takes a business person's approach to investing by prioritizing the management of market volatility and invest to real-life objectives, not to superficial benchmarks. Our proprietary investment communications system was designed to keep our clients informed about what impacts their wealth. The firm's website is sungardeninvestment.com.
About FA today
FA today is an exclusive community only for independent financial advisors (IFAs) whose credentials have been validated, based on broker registration records. Content and resources are tailored to each member's practice to present the most relevant news, articles, blogs and services all in one place. At the same time, by crowdsourcing across its membership, FA today provides the economy of scale needed to compete with the largest firms for access to data and financial products. Customization and validation are seamless because they are based on a lookup of the member CRD broker registration number. IFAs can build their own communities of like-minded advisors regardless of physical location to share best practices and grow professionally.
FA today was founded in April 2013 by a team of senior executives with extensive experience in Wealth Management, Technology, Online Media, and Platform design.
Independent Financial Advisors can register at FAtoday.com.
LinkedIn: linkedin.com/company/fa-today
Twitter: twitter.com/FAtodaynews
Facebook: facebook.com/FAtodayNews