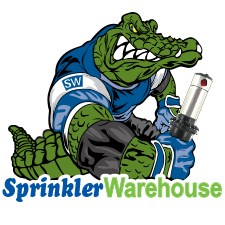 We knew we could offer the same products at a lower price while providing better customer service.
Houston, TX (PRWEB) November 19, 2013
Sprinkler Warehouse is pleased to announce they have added a new line of septic sprinkler products to their extensive line of sprinkler supplies. This new section includes everything needed to use the wastewater from a septic tank to irrigate and fertilize a lawn.
Steve Okelberry, President of Sprinkler Warehouse, believes that their new septic product selection will provide a relief to the average consumer. "When we looked into the septic sprinkler market, we realized that people were getting charged full retail price for products," Okelberry states. "We knew we could offer the same products at a lower price while providing better customer service."
Aerobic septic systems can save consumers thousands of dollars in repairs and maintenance over time. Not only are they almost self-cleaning, aerobic septic systems also allow for the green-conscious to provide their lawns with recycled effluent water. Over eighty percent of the waste solids are consumed by the aerobic bacteria in a septic tank. Essentially, an aerobic septic system provides a non-chemical alternative to fertilizing a lawn.
Sprinkler Warehouse is also eliminating many of the headaches that commonly occur when shopping for septic irrigation supplies. They have clearly organized their septic parts into the various components that make up a septic irrigation system. The website's new product section will provide users with all of the septic pumps, aerators, valves, sprinkler heads and other components needed to install a greywater irrigation system in a clear, concise manner.
About Sprinkler Warehouse
Sprinkler Warehouse was founded in 1995 to provide homeowners a one-stop-shop for all of their lawn sprinkler needs. They are headquartered in Houston, TX but sell their products nationwide. In keeping with their tagline, this "Do-It-Yourself Sprinkler Store" not only provides the largest inventory of irrigation products, but they also have the largest resource of sprinkler information for do-it-yourself homeowners.