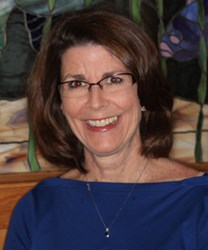 Wilmington, NC (PRWEB) November 16, 2013
November is Diabetes Awareness Month and Wilmington, NC periodontists Drs. Phyllis and Deana Cook of Cook Periodontics & Dental Implants are promoting advanced treatments for gum disease as a means to help patients prevent or better manage diabetes. From routine cleanings to state-of-the art laser gum surgery, Drs. Cook offer many solutions to help patients maintain and improve overall health.
The medical and dental worlds have long acknowledged that people with diabetes have a much higher chance of developing gum disease. This is due largely because diabetics have a general higher susceptibility to contracting infections, which periodontal disease is. The latest research on this topic now proves that the connection between diabetes and periodontitis goes the other way as well. Infection in the gums puts patients at a higher risk for both gestational and Type 2 diabetes, making the need for laser gum surgery or other treatment methods even more important than before.
Left untreated, bacteria from gum disease can spread through the body via the bloodstream, initiating a systemic bodily response that also increases the blood sugar level. Extended periods of time with sustained elevated blood sugar make the chance of diabetes developing more likely. For people who are already diabetic, this situation exacerbates their condition, making it harder to control and increasing potential complications such as eye damage, stroke, heart attack, and kidney damage.
As leaders in their field, Drs. Phyllis and Deana Cook employ the use of laser gum surgery as an effective form of treating periodontal infections. Combined with proper preventative care at home and in the office, this treatment offers exceptional results not only for eliminating infection but for promoting better overall health. Patients interested in learning more about how they can reduce their risk of or better control their diabetes by maintaining healthy gums should call the office of Cook Periodontics & Dental Implants today.
About The Doctor
Cook Periodontics & Dental Implants is a periodontal practice offering personalized dental care for patients in Wilmington, NC. Dr. Phyllis Cook graduated from Palm Beach Junior College with an Associate's Degree in Dental Hygiene. She went on to complete her dental curriculum at UNC, and graduated from their school of dentistry in 1996. Dr. Deana Cook received her undergraduate in Art History from the University of North Carolina at Chapel Hill. She also received her dental schooling there and graduated with honors. She received her Certificate in Periodontics and her Master's degree in Biomedical Science from the University Of Texas Health Science Center in San Antonio. Drs. Cook are part of one percent of dental professionals providing the LANAP FDA cleared laser procedure for gum disease and periodontal treatment. To learn more about Cook Periodontics & Dental Implants and their dental services visit their website at http://www.cook-perio.com and call (910) 208-9138.