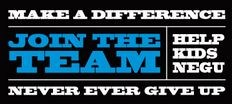 Everyone was holding banners with my name on it and I was in the halftime show and I got to announce the homecoming queen. It made me feel good. I had no interest in football, and now I want to play it. - Kurt Perryman, age 9
Irvine, CA (PRWEB) November 18, 2013
On a crisp fall evening while teens and families across Southern California waited in anxious anticipation for homecoming games, dances, and the announcement of kings and queens, Kurt Perryman, age 9, has already earned his place of honor at Capistrano Valley High School in Mission Viejo, CA.
Kurt recently beat leukemia and his family is actively supported by the Jessie Rees Foundation. Recently, the Perryman family and the Foundation were in touch with the football program at Capistrano Valley and that is when some very exciting things began to happen.
"When Capo Valley's team and booster club heard about Kurt's victory over leukemia, they stepped right up and wanted to support and honor him," said Kaitlin Sandeno, four time Olympic and gold medalist and national spokesperson for the Jessie Rees Foundation. "His determination to 'Never Ever Give Up' inspires everyone he meets and October 18th was an awesome night."
As detailed by the Orange County Register, Kurt got to practice with the team, eat with them during their pre-game meal, and help led the halftime show in which he crowned the homecoming queen.
"Everyone was holding banners with my name on it and I was in the halftime show and I got to announce the homecoming queen. It made me feel good. I had no interest in football, and now I want to play it," Kurt told Register reporter Mona Shadia during his interview with the paper.
The game also served as a toy drive for the Jessie Rees Foundation's JoyJar program which has provided over 70,000 courageous kids fighting cancer in 260 children's hospitals through the United States and on three continents.
"When I was diagnosed with leukemia (ALL), I said 'I Will Never Ever Give Up'," said Kurt Perryman, 9 years old.
Helping kids to 'Never Ever Give Up' was a cause that was started by Jessie Rees, who battled inoperable brain cancer for 11 months herself at the age of 12 in 2011-12. Her work in serving over 3,000 kids earned her CNN's 'Young Wonder' award in 2012. The Foundation she started two years ago has now served over 70,000 courageous kids with cancer in 260 hospitals on three continents.
"Jessie's focus was always on caring for kids who may feel lonely, limited, or labeled because of their cancer diagnosis and treatment," said Erik Rees, Foundation CEO and Jessie's daddy. "She loved sports and I'm so happy for Kurt and the Perryman Family and really proud of the kids at Capistrano Valley High School for caring for them."
To read the Orange County Register article on Kurt Perryman's being named NEGU team captain for the Capistrano Valley High School Cougar' football team, go to http://www.ocregister.com/articles/kurt-534234-game-cancer.html.
About the Jessie Rees Foundation | http://jessie.org
Founded in 2011 by Jessie Rees and her family during her fight with inoperable brain cancer, the Foundation helps kids Never Ever Give Up in their quest for healing from cancer. Distributing Jessie's JoyJars © through 260 children's hospitals, and every Ronald McDonald House in the US, the Foundation has provided 70,000 JoyJars to kids and families through the support of major corporate partners UPS, Life Technologies, Anthem Blue Cross of California and others. The Foundation has provided 100% of the JoyJars at no cost to the hospital or recipients and is completely funded through private donations.
CONTACT:
Jeff Gibson (949) 851-8511
jgibson(at)race(dot)com