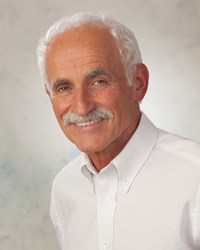 Hudson, NY (PRWEB) November 16, 2013
November is Pancreatic Cancer Awareness Month, and Dr. Robert Danz is using the opportunity to call attention to the risk of pancreatic cancer associated with gum disease. Dr. Danz advises people to stay alert to symptoms of periodontal disease and seek treatment such as laser gum surgery, which can eliminate or at least significantly reduce this serious risk.
Research indicates that advanced periodontal disease can increase the risk of numerous cancers, including pancreatic cancer. A widely cited Harvard School of Public Health study, first published in 2007, found that men with severe periodontal disease had a 63 percent greater risk of pancreatic cancer. The chronic inflammation caused by periodontal disease and the response of the immune system to this inflammation may play a role in increasing the risk of cancer. However, causation has not been positively established at this point.
Even though the relationship between periodontal disease and cancer needs further research, Dr. Danz recommends that people take precautions to eliminate or lower the risk of cancer. Good oral hygiene habits can lessen the likelihood of periodontal disease developing, and treatment of periodontal disease at an early stage can also make an appreciable difference in a person's long-term health. Dr. Danz recommends that people be vigilant about watching for periodontal disease symptoms and seek treatment as early as possible.
Dr. Danz offers patients one of the most advanced gum surgery techniques, the Laser Assisted New Attachment Procedure (LANAP). This laser gum surgery removes periodontal disease but does not require cutting or any damage to healthy tissue, because only the bacteria that cause periodontal disease absorb the wavelength of the laser that Dr. Danz uses. The procedure is less painful and less invasive than traditional surgery.
The associated risk of cancer, including pancreatic cancer, makes gum disease a condition that should not be left untreated. Dr. Danz encourages people with periodontal disease to call his office and set up a consultation or visit his website to learn more about the health consequences of the condition.
About the Doctor
Robert E. Danz, DDS, is a general dentist offering personalized dental care for Hudson, NY gum disease patients. Not only does Dr. Danz run his own practice, he is involved in his community. Dr. Danz received his dental degree from the New York University College of Dentistry, after earning his bachelor's degree from Long Island University. He has also taken numerous postgraduate education courses, specifically focusing on cosmetic and restorative dentistry. Dr. Danz is part of one percent of dental professionals providing the LANAP FDA cleared laser procedure for gum disease treatment. To learn more about Robert E. Danz, DDS and his dental services visit their website at http://www.hudson-dental.com and call (518) 444-4215.