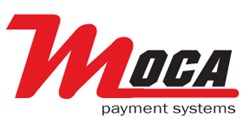 Montreal, Quebec (PRWEB) November 17, 2013
In today's economy, asking for a small business loan from a traditional financial institution can be a difficult and time-consuming task for most small business owners. Merchants remain a top priority at MOCA Payment Systems, and positively impacting the merchant's bottom line is a primary goal; which is why MOCA has partnered with Mercantile Bank to offer an alternative solution for small business growth.
Mercantile Bank offers a unique financing program designed for small business owners to take advantage of the opportunity to move their business forward with help from additional working capital to invest. The financing program is not a loan offered by banks, leasing companies or any other traditional lenders, but a program which provides merchant cash advances to small and medium-sized businesses secured by a portion of future credit card receipts.
The merchant funding process is simple. An agreed upon percentage – between Mercantile and the merchant – is deducted daily from all future credit card receipts until the total amount assigned is received. This program is a great solution for merchants that may not typically qualify for bank loans or may not want to personally guarantee additional lines of credit.
For MOCA merchants, credit score is not an issue as well as not affected by the cash advancement, and merchants typically receive the advance in as little as 72 hours. Whether it's for an emergency, inventory or location expansion, the Merchant Cash Advance program is the most convenient and reliable program for small business owners to reinvest back into their business.
For further information on merchant cash advance opportunities through MOCA Payment Systems, visit http://www.mocapayments.com.
About MOCA Payment Systems
MOCA Payment Systems is a leader in the electronic payment processing field providing credit card, debit card, ATM card, gift card and prepaid cards to small businesses. MOCA's mission is to create rewarding opportunities for its merchants and representatives, while building lasting relationships by operating within the highest standards of ethics and service. This vision has enabled MOCA to become one of the fastest growing companies in the industry excelling in all aspects of merchant services. MOCA Payment Systems has an office in Montréal, Québec.