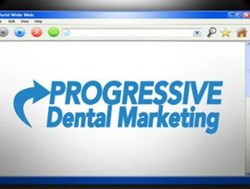 Dunedin (PRWEB) November 15, 2013
Progressive Dental Marketing announces the availability of full-time and contract positions at their company, providing new jobs in the Tampa Bay area. PDM is a leading dental marketing company offering services in web, direct mail, TV and radio to dental professionals across the country.
Recently looking to relocate for the second year in a row due to expansion, PDM has positions available in several departments. The company has tripled in employees since December of 2012. They are constantly looking to hire additional contract writers for the custom content services. Writers receive basic SEO training and write content on top dental treatments and surgeries to generate organic traffic to dental websites. The company also provides press releases and articles that are written in-house.
With their clientele expanding, they are looking to develop more skill in their SEO department, so a position for an SEO strategist is available. Someone with a basic understanding of SEO practices and back-link strategy would be ideal for this position. There is room to grow within the company and training available, a great opportunity for a recent college graduate.
Marketing and sales keeps the business moving forward, and additional marketing consultants are always needed. The company provides staff training for dental professionals with each marketing package, so people who qualify as clinically trained for this training program would be ideal.
To learn more about career opportunities with PDM, send a resume and cover letter to careers(at)progressivedentalmarketing(dot)com.
About the Company
Progressive Dental Marketing has "changed the game" in regards to marketing for high dollar surgical cases by implementing a Full-Circle Marketing™ approach. PDM is the leading dental marketing company for attracting targeted patients through online marketing, seminars, direct mail, TV, radio and referral programs. PDM is the only marketing firm that mandates its clients to participate in phone and treatment planning training before the marketing commences. The majority of clients obtain a fantastic ROI and staff members are ready to handle the increase in new patient calls and activity. PDM maintains a 97 percent client retention rate, which is leading by a large margin among dental marketing companies! PDM is based out of Dunedin, FL and always offers a complimentary initial marketing evaluation. The staff includes dedicated account managers and consultants who are available to answer any and all questions. To learn more about PDM, visit their website at http://www.progressivedentalmarketing.com and call (727) 286-6211.