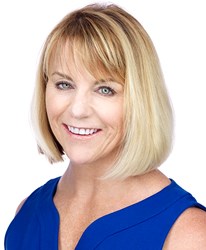 I want to target a certain audience -- female IFAs who want to build their practices using traits, such as relationship building, that are common among women. FA today's profiling capabilities let us do that.
Hartford, CT and New York, NY (PRWEB) November 19, 2013
Your Pink Office, a subsidiary of Adri Miller Consulting, and FA today, Inc., the exclusive digital media platform with a membership of validated Independent Financial Advisors only, today announced a strategic partnership to provide information to help women financial advisors use their feminine strengths to grow their practices.
Your Pink Office is a subsidiary of Adri Miller Consulting that caters exclusively to female IFAs. "FA today has staked out a leadership position by creating a private site for IFAs. I want to target a certain audience -- female IFAs who want to build their practices using traits, such as relationship building, that are common among women. FA today's profiling capabilities let us do that," said Adri Miller-Heckman, president of Your Pink Office.
Leveraging a combination of intelligent filtering, behavioral modeling, and content curation by active and knowledgeable members, FAtoday.com tailors the content provided by its media partners to the interests of each IFA. This proprietary technology lets FA today dynamically deliver the focused resources, practice management, education, industry-specific news, and data to the IFAs from Adri Miller-Heckman Consulting, Your Pink Office and other media partners. FAtoday.com continuously refines this model to deliver only the most relevant information, ensuring that vital resources are not lost because of information overload.
FAtoday.com provides an exclusive digital platform for IFAs. Only IFAs whose credentials have been validated are eligible for membership.
"Your Pink Office will help make FAtoday.com the first website that female IFAs visit to find relevant news and resources to build their practices" said Jason Bishara, president of FA today, Inc. "We're for IFAs only, and she has a message for female advisors only, so that's a doubly exclusive and powerful combination."
Adri Miller-Heckman started her practice Adri Miller Consulting in 2005 and in 2010 launched Your Pink Office for the female financial advisor. Miller-Heckman is a leading expert in helping female advisors accelerate growth and break free from the traditional male business model. In her book "Keys to the Ladies Room" Miller-Heckman shares her understanding of women to help every advisor attract more women to their practice. Previously, she worked with Smith Barney, Merrill Lynch, RW Baird, RME, Brokers International, Creative Marketing as well as many small independent registered investment advisors (RIAs). She has published "The Keys to the Ladies Room", and "Seminars for the Financial Advisor" and spoken at Merrill Lynch, Schwab, RW Baird, the American Academy of Estate Planning Attorneys.
About Adri Miller-Heckman
At YourPinkOffice.com Adri provides you with the tools, resources, videos and workshops all designed with the woman in mind. Adri's out-of-the-box style and unique perspective to the male-driven industry is a refreshing change to financial advisors of both genders. Adri's free calls, teleclasses programs and workshops are all designed to push you out of your comfort zone into a new business model that attracts more clients and generates 3x more referrals.
Adri's coaching career was preceded by an extensive and successful career in the field. As a financial advisor, she learned first-hand what it takes to build a thriving and sustainable practice targeting the women's market. As a result of her success she went on to become a national trainer for Smith Barney, and then Director of National Sales for Women and Co., a division of Citigroup – all while raising three children on her own.
LinkedIn: linkedin.com/in/adrimillerheckman
Twitter: twitter.com/AdvisorsKeys
Facebook: http://www.facebook.com/FinancialAdvisorsKeys
YouTube: youtube.com/yourpinkoffice
About FA today
FA today is an exclusive community only for independent financial advisors (IFAs) whose credentials have been validated, based on broker registration records. Content and resources are tailored to each member's practice to present the most relevant news, articles, blogs and services all in one place. At the same time, by crowdsourcing across its membership, FA today provides the economy of scale needed to compete with the largest firms for access to data and financial products. Customization and validation are seamless because they are based on a lookup of the member CRD broker registration number. IFAs can build their own communities of like-minded advisors regardless of physical location to share best practices and grow professionally.
FA today was founded in April 2013 by a team of senior executives with extensive experience in Wealth Management, Technology, Online Media, and Platform design.
Independent Financial Advisors can register at FAtoday.com.
LinkedIn: linkedin.com/company/fa-today
Twitter: twitter.com/FAtodaynews
Facebook: facebook.com/FAtodayNews