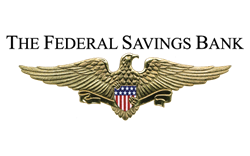 In 2014, Congress is expected to make a decision regarding lending regulations in the housing market.
Chicago, IL (PRWEB) November 16, 2013
With the end of 2013 quickly approaching, The Federal Savings Bank looks ahead at what 2014 may have in store regarding changes for homebuyers.
Mortgage rates
While borrowers are currently enjoying options for a low rate mortgages, interest rates are likely to be higher next year. If the Federal Reserve decides to taper its bond-buying program, probably early next year, mortgage rates are expected to rise near the 5 percent level. However, higher rates might not be bad news for the housing market overall.
Quantitative easing has artificially kept mortgage rates near historic lows, while higher rates could create a more stable mortgage market with steadier growth in the long run.
New lending
Since the recession, lawmakers have attempted to change current lending policies and regulations to strengthen the mortgage market and avoid another housing crisis in the future. Subprime mortgages originated prior to the recession when credit requirements were less strict contributed to the housing crisis. In fact, many of the loans still distressed originated before 2007.
In 2014, Congress is expected to make a decision regarding lending regulations in the housing market. There are currently several bills awaiting vote. Homebuyers may be required to show more documentation to prove they can afford their mortgage and the debt-to-mortgage ratio may be lowered, according to the Home Buying Institute.
Prices and inventory
Recent reports have showed that home prices have risen across the country over the last year. As property values continue to appreciate, more homes will come on the market as sellers take advantage of the conditions. For first-time homebuyers, higher inventories are good news, as it provides them more opportunities to make a new home purchase.
Next year, home prices are expected to continue growing toward their pre-recession levels. Very few markets have returned to normal conditions, but more will catch up in 2014.
Contact the Federal Savings Bank, a veteran owned bank, to discuss affordable housing.