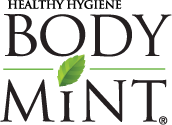 Oahu, HI (PRWEB) November 17, 2013
Body Mint, the innovative odor fighting product from Body Mint, USA was recently featured on CNN. The well-known cable news network highlighted Body Mint for its odor reducing properties and its ability to fight odors throughout the body without harsh chemicals found in other deodorant products. The Body Mint team was excited to be featured in front of millions who tune in to CNN. Company Executives said, "We are not only happy to see our product get the attention it deserves, but we are excited that millions will have a better understanding of just how significant this product is, and what it can mean in their lives."
The feature was part of CNN's regular process of bringing innovative businesses and their products to the attention of its audience. The segment featured CNN hosts talking about and explaining the product and giving a demonstration. "Exposure like this is invaluable to smaller companies with new products," said a Body Mint spokesperson."
Body Mint is an innovative deodorant product that comes in tablet form and is free of harsh chemicals. The active ingredient is chlorophyllin, an all-natural derivative of chlorophyll, and the substance that allows Body Mint to target odors throughout the body, including breath, underarm, perspiration and foot odors.
To learn more about Body Mint visit the company's website at http://bodymint.com/ or call 1.866.263.9646 to speak with a company representative. Body Mint also has a presence on Facebook, Twitter and YouTube and when visitors go to the Body Mint website they are able to chat live with an expert on the product.
ABOUT BODY MINT-USA LLC
Body Mint-USA, LLC is a subsidiary of Hawaiian Organics, LLC. The company was founded in 1997 with the mission to research and develop unique and healthy products that enhance the quality of life. Body Mint is Hawaiian Organic's first and most successful product. Body Mint is a natural, ingestible body and breath deodorizing/freshening tablet that is basically a deodorant in a pill.