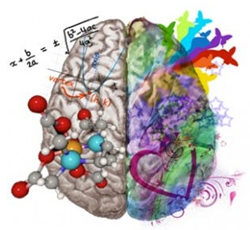 Our primary goal was to empower virtually anyone to be able to play piano quickly and easily with the purpose of making music a birthright for all.
Denver, Colorado (PRWEB) December 02, 2013
Music Wizard Next Gen has proven success in accelerated learning, teaching thousands to play and read real music in minutes. Piano Wizard's music game system may have surprisingly important implications on neuroplasticity and brain development for all.
"Our primary goal was to empower virtually anyone to be able to play piano quickly and easily with the purpose of making music a birthright for all. What astonished us was when customers began reporting sometimes dramatic improvements in other cognitive and behavioral areas of their kid's lives. We researched literally dozens of new studies, and found we are at the beginning of an exciting new era of brain music research. This research has much deeper implications for the potential of music, particularly piano, to physically, and cognitively change the brain for the better, and for life." said Chris Salter, founder of Music Wizard Next Gen. "The secret of playing piano's impact on the brain is likely the hands, which scientist Jacob Bronowski, described as "the cutting edge of the mind." Almost half of the nerve endings in the body are in the hands, and thus piano, which requires simultaneous playing of harmony, rhythm and melody, profoundly exercises, affects and stimulates both sides of the brain to parallel process, a kind of advanced project management on the fly, and literally lights up the whole brain on a functional MRI brain scan".
The Piano Wizard Academy, is an amazingly simple and award winning music video game. This system has already taught thousands to play piano and read music in minutes, for a fraction of the cost and time of traditional lessons. What's more, it is an open system so virtually any song can be imported and learned in the game, making it a kind of music learning system for life. It is so simple even 2 and 3 year olds can play, but sophisticated enough for older players to learn anything from Billy Joel's Piano Man to a Bach Fugue. They have dozens of awards, top reviews and testimonials to back up these bold claims, saving parents thousands of dollars (and years of nagging) over traditional approaches.
What inspired them to look deeper was dozens of customer testimonials that playing piano was having profound positive affects on children's other abilities and cognitive function, even on the brains of severely traumatized or challenged children. They share a particularly moving and inspiring testimonial story of a severely challenged boy named Jed, who was non-verbal and severely cognitively impaired at age 7; but who became able to communicate fluently with significant improvement in comprehension, even learning to read, do basic math, and is now going to school, playing advanced Bach and Beethoven from sheet music, only after a couple years on the game.
How did this happen?
As neuro scientist Dr. Jon Lieff put it, "Since the brain integrates so many functions, multi-sensory training is critical in childhood. Feed forward and feed back loops are important connections from one modality to another. When a finger touches a piano key, there are connections from touch, auditory feedback and muscular control . . . With music being inherently multi-modal, music is the ideal brain training for children."
Mr. Salter, Founder of Music Wizard Next Gen says, "The games are designed to teach with concrete feedback and principles, similar to the way we learn our first language, by doing. We can teach the language of music to millions of children. Like the way Crayola unleashed the artistic imaginations of millions of children for generations, our goal is to have the same impact on the next generations of children, and adults, through music. With the implications of the new brain and music research, we could also be instrumental and help push the academic and cognitive abilities of a generation much further. We find that exciting, and working together, hope to make that happen, one child's heart and mind, at a time."
Chris Salter, Founder and CEO Music Wizard Next Gen
http://www.PianoWizardAcademy.com
Chris(at)musicwizard(dot)com| 813-505-2995