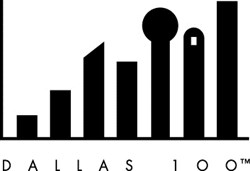 Plano, TX (PRWEB) November 18, 2013
AustinCSI, a Plano based management consulting firm, was listed as one of the fastest-growing private companies in North Texas in the 2013 Dallas 100™. The SMU COX Caruth Institute for Entrepreneurship announced its annual Dallas 100™ list Thursday night during an awards banquet at one of the newest and most prominent facilities in Downtown Dallas, The Omni Hotel. Receiving the award signifies AustinCSI's continued contribution to job creation despite economic challenges.
Award winners were chosen based on demonstrated financial growth as well as established credit and character. This year's winners collectively created 13,351 jobs during the previous two years, grew at an average annual growth rate of almost 88 percent per year, and achieved almost $3.6 billion in sales over the past year.
Over the last three years, AustinCSI has experienced significant revenue growth showing a 175 percent increase from 2010 to 2012 while also increasing in employee count at a rate of 170 percent over the same period! Specializing in management consulting, AustinCSI has become one of the fastest growing firms in the United States since its inception in 2007. Industries served include, telecommunications, consumer goods, healthcare, and financial services
About Dallas 100™:
Dallas 100™, co-founded by SMU Cox Caruth Institute for Entrepreneurship, honors the ingenuity, commitment, and perseverance of the fastest growing privately-held entrepreneurial businesses in the Dallas area. To qualify for the award a company must be an independent, privately held corporation headquartered in the Dallas Metroplex area with sales of more that $500,000 but less than $75 million in the 2010 fiscal year. Companies must also show growth within a three year sales history and demonstrate satisfactory credit and character determined solely at the discretion of the Dallas 100™. This is the 23rd year that the Caruth Institute has organized this event and the first year it has been held at the Omni Dallas Hotel.
About AustinCSI:
AustinCSI is a specialized management consulting firm founded by industry-recognized executives determined to introduce an innovative approach to management consulting. We provide pragmatic solutions to business challenges by offering a complete range of consulting services: Organizational Efficiency, Operational Excellence, and Advisory Services. From start-ups to Fortune 50 companies, our clients often turn to us as trusted advisers to provide objective perspectives that stretch their thinking and achieve sustainable results. From day one, we made a conscious decision to establish a collaborative culture based on integrity, social responsibility and genuine client bonds. For additional information, please visit http://www.austincsi.com.