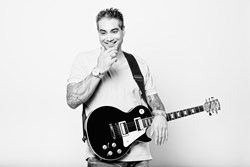 (PRWEB) November 26, 2013
Aspiring musicians in Fort Lauderdale now have the opportunity to learn from one of the nation's best teachers. Dyce Kimura is proud to announce exclusive discounts for Skype ukulele lessons with the mention of this article. New students in the month of December will have the chance to pursue their musical passions and learn more about this intriguing instrument.
As the popularity of Fort Lauderdale guitar lessons continues to increase, Dyce Kimura aims to give students every possible opportunity to learn. Through Skype acoustic guitar lessons, Kimura hopes that students will take the time to learn something new. "School, work, sports, and friends – I understand that there's a lot that both students and adults have on their plate," says Kimura. "This is why I offer Skype ukulele lessons."
Through online music lessons, Dyce Kimura hopes to make learning more convenient for students. Instead of having to worry about scheduling and traveling, students can learn from the comfort of their own home and still enjoy the benefits of traditional music lessons.
This also gives students from around the globe the opportunity to learn from a highly respected Fort Lauderdale guitar teacher. "It can be difficult to find music teachers in remote communities," says Kimura. "The internet allows us to remove geographical boundaries and allows students to learn with the teacher of their choosing."
As a highly involved music professional, Dyce Kimura has experience in the recording studio, touring arena, and as a creative collaborator. Students who enroll for Skype ukulele lessons with Kimura will have the advantage of learning from a musician who uses his abilities professionally. Students also have the opportunity to learn various styles of music including pop, bluegrass, country, and much more.
"The most important thing in a music teacher is that he encourages you," says Kimura. "No matter the age or ability level of my students, I work with each one individually and create a custom practice plan during our Skype acoustic guitar lessons."
Kimura's passion and innovative style of teaching have earned him recognition in the Truefire Next Top Guitar Instructor Contest, where Kimura is a 2013 finalist. As a finalist, Kimura is recognized as one of the most effective and passionate guitar teachers in the world. Students who register for Fort Lauderdale guitar lessons in December and mention this lesson will receive a 15 percent discount off their first session.
Dyce Kimura is a highly respected Fort Lauderdale guitar teacher who also offers Skype ukulele lessons for students of all abilities.
Contact: 786-457-3687
http://www.skypeguitarlessonsonline.com/