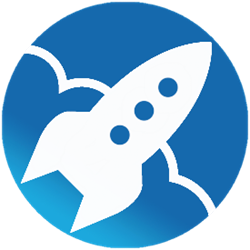 Michael is a product visionary that will take P4RC to the next level
Los Angeles, CA (PRWEB) November 19, 2013
P4RC, Inc., which operates the leading player engagement platform for mobile games, announced today that it has hired Michael Rubinelli as President. Prior to joining P4RC, Michael was the Senior Vice President of Studio Operations at Playdom, a wholly-owned subsidiary of the Walt Disney Company. Michael is a 22-year game industry veteran with prior leadership roles at EA, THQ, Take Two, Capcom and Midway.
"Michael is a product visionary that will take P4RC to the next level," said Jason Seldon, Founder and CEO of P4RC. "With Michael on our team, we expect to deliver products that are more social, more engaging and more rewarding for both players and game developers."
"The numbers and performance of P4RC's platform really do speak for themselves," said Michael Rubinelli, P4RC's new President. "I am excited as well as humbled to be able to come in and contribute to the astronomical growth the P4RC team has built up to this point."
P4RC increases the frequency and duration of gaming sessions – with observed uplift as high as 1,000% – by incentivizing players with real rewards to play games longer and to invite their friends. Games on the P4RC network have been downloaded more than 100 million times.
The official P4RC app is available at http://www.p4rcapp.com.
About P4RC, Inc.
Founded in 2011, P4RC (pronounced pärk) is a player engagement platform for mobile games that allows players to earn real prizes just for playing, leading to an increase in player loyalty. To learn more about P4RC, please visit http://www.p4rc.com. Follow P4RC on Twitter (@p4rcinc) or Facebook (facebook.com/p4rcinc).