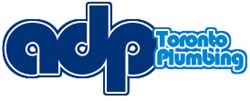 We recommend that all homeowners get their homes inspected before the winter weather really kicks in, as this could save them a lot of stress and money in the months to come
(PRWEB) November 16, 2013
Toronto, Ontario: Specialist plumbing company, ADP Toronto Plumbing, is now offering residents and businesses in the area a 24 hour emergency service in order to get problems fixed around the clock. Homes or businesses that require an emergency plumber out of normal hours can contact the company by phone around the clock in order to get problems rectified.
With winter now around the corner, the company is urging consumers to get their homes inspected to minimize on the risk of problems before the colder weather sets in. Officials from the company said that having the home inspected and getting any issues addressed before the weather gets worse could help homeowners to avoid potentially costly problems and a lot of inconvenience over the coming months.
However, in the event that problems do arise during the winter period, which is when plumbing most often experiences issues, the company will be on hand 24 hours a day to help minimize on the impact on those affected. By contacting the company, homeowners and businesses will be able to call on a qualified, skilled plumber to sort out their plumbing issue.
An official from the company said: "We recommend that all homeowners get their homes inspected before the winter weather really kicks in, as this could save them a lot of stress and money in the months to come. However, if problems do arise over the winter, our expert plumbers will be on hand around the clock, so our customers can enjoy the peace of mind that comes with knowing we are only a phone call away no matter what the time of the day or night."
ADP Toronto Plumbing provides access to expert plumbers serving the Toronto area. Consumers can head to the website to get an estimate for plumbing services or to arrange a service call.
To find out more, please visit http://onetorontoplumbing.com/
About ADP Toronto Plumbing
ADP Toronto Plumbing is a specialist plumbing and drainage company serving homes and businesses in the Toronto area.
Contact information
ADP Toronto Plumbing
51 Homewood Ave #1
Toronto, Ontario M4Y 2K1
Canada
Phone Number: 416-822-2221