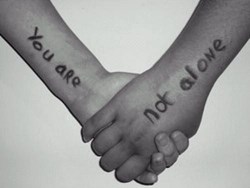 You are not alone.
(PRWEB) November 17, 2013
Today, an estimated 1.2 million people are living with HIV in the United States and 34 million around the world according to CDC. Thanks to better treatments, people with HIV are now living longer—and with a better quality of life—than ever before. If you are living with HIV, it's important to make choices that keep you healthy and protect others.
Challenges of Positive Living
Stigma – There has been a lot of speculation on the causes of HIV/Aids with some people still believing that those who are infected with the Virus only contacted the virus through promiscuity. This has compelled many people not to open up about their status with the fear of rejection.
Lack of Proper Medication – The governments and several agencies have tried as much as possible to ensure that those who are HIV positive get Anti-Retroviral medication to elongate their lives. This has highly reduced deaths from HIV/Aids, but there are people who still don't have access to the medication.
Poverty – Poverty has done damage to many nations since there are people who get to know their status, get medication, but are not able to get a proper diet that would strengthen their immune system.
Finding the right footing in the dating scene can be difficult for anyone. However, a positive HIV diagnosis can complicate things further. Dating with HIV requires complete honesty about an issue that can be hard to talk about. It also requires a certain level of disclosure before any sexual act.HIV-dating.com are dedicated to helping HIV positive individuals get a good start.
About HIV-dating.com
HIV-dating.com is a community for people with HIV Aids. Members can get on with life and meet new friends, partners or potential spouses. They can ask HIV counselors any questions about HIV online. This service is completely anonymous and confidential. Members can get herpes support and ask questions about HIV, dating guide & advice, emotional or psychological issues there.
This HIV Dating Service also offers multiple ways for members to interact with other members before and after joining and searching for that special someone. Options include an extremely active online chat room where members can share their feelings, stories, tips on dating, and general introductions. It also has a large forum, with many blogs and all kind of social networking features.
To join and learn more about HIV-Dating.com, please visit http://www.hiv-dating.com/.