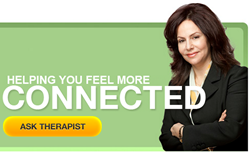 (PRWEB) November 16, 2013
Irina Firstein, one of NYC's premier couples therapist, appeared on CBS, on 11/06/2013, weighing in on the latest research study stating marital bliss depends on who cools down the quickest after an argument.
Irina Firstein had this to say, "Well often times when there is a fight, a women is more emotionally upset, or invested, or feeling hurt." If wives can recover quickly, the relationship can move forward. The best thing a man can do to make it happen faster, is to understand when a woman is angry, she is really hurt or scared. Offer her comfort and empathy, to help her calm quickly, and perhaps ensure marital bliss."
Irina Firstein is a licensed therapist, with over 20 years of experience, offering therapy to individuals and couples, for a variety of topics ranging from alcohol and drug addition, to couples and marriage counseling. Acting as the top NYC couples therapist, Irina is the go-to source for insight.
About Irina Firstein
Irina Firstein is one of NYC's top couples, and individuals, therapist. With over years of experience, Irina helps patients with all forms of counseling, ranging from couples and marriage counseling, to alcohol and drug addiction. When the media need a reputable analyst, they call Irina Firstein. With appearances and mentions in places such as Inc.com, HitchedMag.com, Forbes.com, and CBS, Irina Firstein is a trusted and well known professional.