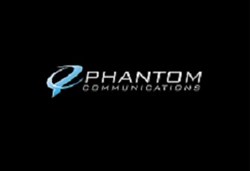 "it is safe to say that Smartphone sales will increase by about 10% globally" says Mita
Brooklyn, NY (PRWEB) November 25, 2013
Albert Mita, CEO of leading open market mobile device distributor, Phantom Communications, offers his commentary on the future of the smartphone industry in 2014.
"More than 2.1 billion mobile devices will be shipped in 2014," says Mita. He added, "And it is safe to say that Smartphone sales will increase by about 10% globally." Digitalbuzzblog.com recently released "The State of Mobile 2013", which reveals that 91% of the population has a mobile phone. They predict that by the end of 2013, there will be more mobile devices on earth than people.
Smartphone sales are showing significant growth. In 2011, smartphone distribution totaled about 35% of the earth's population. This year, it totals about 56% of the earth's population, an increase of 21% from 2012.
It seems this growth is largely driven by the increasing popularity of social media and applications available on smartphones. Statistics show that 60% of Twitter users access their account via mobile devices, that the average consumer uses 6.5 apps throughout a 30-day period, and that smartphone users spend 18% of their time on Facebook.
This upcoming shopping season, 80% of consumers plan to make a purchase on their smartphone. Mita says, "Retailers are fully aware, and they understandably want to capitalize on this phenomenon. National retailers have already reached out to us for advice on how we can help them improve their e-commerce channel to sell more smartphones and tablets."
About Phantom Communications
Phantom Communications is located in Brooklyn, New York, and is a leading open market distributor of mobile devices. Albert Mita took over as CEO of Phantom Communications at the beginning of 2013. He has progressively transformed the company from a small cell phone distributor to one that provides specialized services to retailers and operators including value-added distribution, supply chain solutions, multi-channel retail solutions and sourcing.