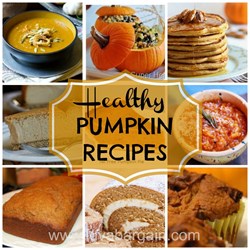 Healthy food does not have to take hours of preparation.
Dallas, TX (PRWEB) November 22, 2013
In need of healthy delicious holiday recipes? Seasoned Moms are sharing their favorite healthy pumpkin recipes and simple slow cooker recipes on Kids Activities Blog. Try to avoid to put on the dreaded Holiday weight gained by eating all the yummies this season.
Instead, let the family enjoy healthy pumpkin recipes and slow cooker meals perfect for busy households. Kids can even help prepare the foods. The pumpkin recipes include healthy chocolate chip muffin and pie recipes, a pumpkin sage soup, a pumpkin risotto, a whole wheat pumpkin pecan pancake recipe, and a skinny pumpkin and cream bread recipe.
Slow cooker recipes are great for busy families. The idea to simply throw in the pot ingredients and have dinner ready in the evening is everyones delight. Finding recipes that the kids love to eat may be a challenge. Seasoned Moms are sharing yummy kid tested crock pot recipes.
Among the favorite slow cooker recipes are a yummy chicken tortilla soup, chicken fajitas, and a baked potato soup perfect for mashed potato lovers. The creamy cheese and garlic make it a perfect weekday meal.
The slow cooker cheeseburger soup does not seem at the first something kids may like, but the creamy cheesy soup will be among the kids favorite for sure. The honey white bread makes a perfect side for this soup.
For detailed instructions and to get additional holiday inspired recipes, check out Kids Activities Blog this week. Come get inspired to celebrate with delicious healthy easy to make food this season.
About Kids Activities Blog
Kids Activities Blog is a website created by two moms (who collectively have 9 children), Rachel Miller and Holly Homer from June Cleaver Nirvana. It is their daily goal to inspire parents and teachers to play with kids. This interactive website publishes simple things to do with kids twice a day. Kids Activities Blog is a great tool for moms and teachers to find kid-friendly activities that create memories and sneak learning into the fun.