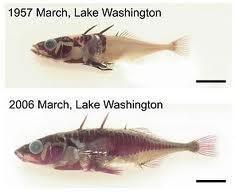 Biological Alteration @ GeoScience.net
Bad Honnef, Germany (PRWEB) November 18, 2013
GeoScience.net has newly published 40,188 summaries on biological alteration. Biological alteration refers to interventions that produce substantial, sustained changes in capacities or functioning of organisms. The process of modification is a key element not only in evolutionary development of biological species but also refers to biological or physical interventions into an organism's functioning that alter, rather than sustain, that organism and produce substantial biological effects. The Biology, Geography and Health Research Section 2 provides a majority of the current total of 40,188 references and abstracts on alteration of biological organisms.
The Biology, Geography and Health Research Chapter 1,005 presents a significant number of examples of biological alterations caused by environmental or induced changes. It covers articles on alteration in levels of unsaturated fatty acids in mutants of Escherichia coli defective in DNA replication, alteration in lymphocyte subpopulations in bovine leukosis virus infected cattle, alteration in mineral accumulation pattern of Triticum aestivum exposed to particulate pollution, alteration in neuronal glial metabolism of glutamate by the neurotoxin kainic acid, alteration in oxidative metabolism of alanine in cerebellar granule cell cultures as a consequence of the development of the ability to utilize alanine as an amino group donor for synthesis of transmitter glutamate, alteration of activity of the nucleus centrum medianum in the thalamus following the sensory stimulation, and on alteration in pattern of electro encephalographic activities and convulsant effect of cocaine following chronic administration in the rhesus monkey.
The Biology, Geography and Health Magazine GeoScience.net is online since January 4, 1996 and provides comprehensive information on the basic and applied life, earth and health sciences. It has emerged as a comprehensive publisher of science references and summaries in biology, in geography, in the environmental sciences, and in the health sciences. After its latest update stemming largely from the biological and geographical sciences, it contains a total of 14,798,340 bibliographic references including a summary of their scientific content. Besides its desktop version, the site features a version for mobile devices, an RSS feed aggregating the site's most shared content, and frequently updated accounts at Twitter and Facebook.