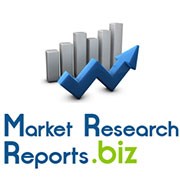 Sports Medicine Market 2013
Albany NY (PRWEB) November 17, 2013
Orthopedics is defined as the study of human musculoskeletal system. It is basically a branch of medical sciences dealing with the prevention and correction of injuries or disorders of the skeletal system and associated muscles, joints, and ligaments. Orthopedic surgeries offer an extensive range of cures and treatments for human beings. Recent advancements in arthroscopy techniques i.e. development of minimally invasive surgical techniques has provided a major breakthrough in the field of orthopedics with special application and usage in the sports medicine segment. One of the transforming milestones in the orthopedics industry is the research and development activities that are being carried out in field of arthroscopic procedures as it has critically reduced the healing time for the injuries.
http://www.marketresearchreports.biz/analysis-details/sports-medicine-market-report-2013-edition
An increase in the cases of sports injuries has been witnessed worldwide due to changing demographic trends and lifestyle mainly in younger population. The fastest growing segment in treatment of sports related injuries is the arthroscopic repair. This growth can be attributed to increase in the incidences of sports injuries, increased inclination of patients towards minimally invasive procedures, development of innovative tools and technologies and a growing need of cost effective procedures. The majority of procedures are performed to repair knee damage, most notably to the meniscus, treating sport related injuries such as anterior cruciate ligament (ACL) damage, as well as age related damage from rheumatoid arthritis.
Furthermore, the advent of minimally invasive procedure in the field of arthroscopic surgery has benefitted the global aging population as the usage of this procedure significantly reduces the down time. Knee and shoulder treatment generated the maximum revenues.
TABLE OF CONTENT
1. Orthopedics Market
1.1 Overview
1.2 Orthopedics Market Size
Market Value
Growth Rate
Key Segments
Market Share
Click Here To Download Detail Report: http://www.marketresearchreports.biz/sample/sample/178696
2. Arthroscopy Market
2.1 Overview
2.2 Arthroscopy Market Scenario
Market Overview
Market Share
2.3 The US Arthroscopic Market
Market Overview
Large Joint Arthroscopy
3. Sports Medicine Market
3.1 Overview
3.2 Sports Medicine Market Size
Market Value
Growth Rate
Revenue Comparison
4. Market Dynamics
4.1 Key Trends
4.1.1 Rising Popularity of Robotic Assisted Arthroscopy
4.1.2 Growth of Minimally Invasive Surgeries (MIS)
4.2 Growth Drivers
4.2.1 Rising Global Health Care Expense
4.2.2 Increasing Global Aging Population
4.2.3: Increasing Global Gross National Income
5. Competitive Landscape
Competitive Overview
Market Share
To buy the copy of this report, visit: http://www.marketresearchreports.biz/analysis/178696
6. Company Profile
6.1 Smith & Nephew
6.1.1 Business Overview
6.1.2 Financial Overview
6.1.3 Business Strategies
Strategic Expansion through Acquisitions
Focus on Innovation for Value
7. Market Outlook
7.1 Market Forecast
7.2 Forecast Methodology
7.2.1 Dependent and Independent Variables
7.2.2 Correlation Analysis
7.2.3 Regression Analysis
Growth Rate of Orthopedic Implant Segments (2010-2012)
Sports Medicine Market - Revenues of Key Players (2009-2012)
Conversion to Robotically Assisted Surgeries
Sports Medicine - Revenue Growth Rate of Key Players (2009-2012)
Dependent & Independent Variables (2007–2012)
Latest Reports:
Cloud Security 2013: Companies And Solutions
http://www.marketresearchreports.biz/analysis-details/cloud-security-2013-companies-and-solutions
Cloud security is the set of security protocols and technologies that protect the cloud resources and the integrity of data stored in a cloud computing environment. Cloud security differs from traditional computer security in that it is not focused on preventing access to specific machines.
This report provides information about cloud computing environment including types of cloud computing models, challenges facing cloud computing, best practices for cloud security, and analysis of key players in cloud security industry. The report provides an overview of key security components of popular cloud security solutions including architecture and capabilities. The report also provides a market outlook and view into the future of cloud security.
Report Benefits:
Understand the basics of cloud computing
Evaluation of cloud security companies and their solutions
Identify key practices of cloud security vendors and customers
Understand cloud computing environment, benefits and challenges
Identify the evolution of cloud to content, applications, content, and communications
Click Here To Download Detail Report: http://www.marketresearchreports.biz/sample/sample/179056
Target Audience:
Telecom service providers
Security solutions providers
Content and application providers
Datacenter and hosting companies
Cloud services (SaaS, IaaS, PaaS) companies
Companies in Report:
BARRACUDA
CARPATHIA
CISCO
CITRIX
EXPEDIENT
HYTRUST
MCAFEE
OPSOURCE
SAFENET
TRAPEZOID
Table of Contents:
OVERVIEW
CLOUD COMPUTING
CLOUD COMPUTING MODELS
Storage-as-a-service
Database-as-a-service
Information-as-a-service
Business-Process-as-a-Service
Application-as-a-service
Platform-as-a-service
Integration-as-a-service
Security-as-a-service
Mobile Identity Infrastructure, Applications, And Services 2014 - 2019
http://www.marketresearchreports.biz/analysis-details/mobile-identity-infrastructure-applications-and-services-2014-2019
Driven by the growing surge for mobile interactions, mobile commerce and online digital purchasing, carriers worldwide are investing in mobile identity infrastructure as an economically efficient solution fraud detection/prevention and identity theft issues.
The ability to leverage network assets, such as the Subscriber Database Management (SDM) system, and the potential for incremental revenue from third-parties such as credit bureaus, banks, and credit card companies, makes mobile identity a high priority service for carriers worldwide. Mind commerce thus expects that mobile identity infrastructure market will grow at a CAGR of nearly 17% over the next five years eventually accounting for nearly USD 12 Billion in revenues by the end of 2019.
This report provides an in-depth assessment of the Mobile Identity application market, including business models, market drivers, challenges, value chain analysis, operator and vendor strategies, and a quantitative assessment of the industry from 2014 to 2019.
Click Here To Download Detail Report: http://www.marketresearchreports.biz/sample/sample/178960
The report covers the following topics:
Technology Review: A review of the underlying technology supporting mobile identity and fraud management solutions
A Review of mobile identity applications Deployments: A review of major mobile commerce identity solution deployments by Carriers and vendors worldwide
Carrier Strategies: An analysis of how Carriers will position themselves to capitalize on mobile identity opportunity in the next generation networks and LTE.
Case Studies: Use Cases for Mobile ID: Banking/Finance examples
Market Analysis and Forecasts: A global and regional assessment of the market size and forecasts for the mobile identity market from 2014 to 2019
About Us
MarketResearchReports.Biz is the most comprehensive collection of market research reports. MarketResearchReports.Biz services are specially designed to save time and money for our clients. We are a one stop solution for all your research needs, our main offerings are syndicated research reports, custom research, subscription access and consulting services. We serve all sizes and types of companies spanning across various industries.
Contact
M/s Sheela
90 Sate Street, Suite 700
Albany, NY 12207
Tel: +1-518-618-1030
USA – Canada Toll Free: 866-997-4948
Website: http://www.marketresearchreports.biz/
Blog: http://mrrbiz.blogspot.com/