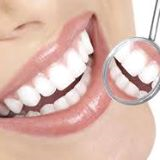 Washington, DC (PRWEB) November 18, 2013
Grace Dental of VA, located in Chantilly VA, has released a new video describing it's practice and philosophy. The new video about Dentist in Chantilly VA van be found here.
A beautiful smile can brighten life, and can break down barriers to social and professional success. Unlike plastic surgery, cosmetic dentistry is an outpatient procedure that can result in the smile that one's always wanted in just 1-2 appointments. No time taken away from a busy life. The results are immediate and natural looking!
At Grace Dental the professional team of dentists, hygienists and dental assistants can help achieve that beautiful smile. Grace Dental of Virginia, Dr. Sam Jarwa and team have more than a decade of experience in providing cosmetically pleasing smiles to the public. Using the latest technologies that Dentistry has to offer, Dr. Sam Jarwa will customize a treatment in consultation with a client in order to provide the smile always wanted.
They are certified to provide patients with Invisalign® invisible braces. Invisalign® uses new technology to offer the straightest way to a great smile. The new removable invisible aligners will straighten teeth without anyone realizing clients are receiving orthodontic treatment. With Invisalign® there are no metal wires or brackets, only proven results. It is the comfortable and convenient way to straighten teeth and have a beautiful smile.
For more information visit http://gracedentalofva.com/