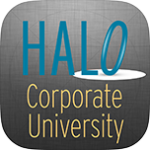 HALO Corporate University is one of the premiere providers of IT educational programs worldwide.
Roseville, California (PRWEB) November 20, 2013
HALO Corporate University has announced that it is now offering its premiere training and certification programs online to small and mid-size businesses. The firm offers programs that are Microsoft and Cisco certified, along with CompTIA training.
HALO Corporate University is one of the premiere providers of IT educational programs worldwide. Affordable packages offered online allow individuals to obtain prestigious certifications at affordable costs, without the need to work around busy employment schedules.
All HALO Corporate University packages include course materials, mentoring services, exam prep and vouchers upon completion. Those who complete their course of study successfully will receive their exam voucher via email, providing proof that they've completed their particular area of expertise.
Microsoft certified training and education courses include one of the most important of Microsoft's credentials, the Microsoft Certified Solutions Associate (MCSA). The MCSA replaces the obsolete Microsoft Certified Systems Administrator certification. Students can receive training and certification in Microsoft MCSA SQL Server 2012 and Microsoft MCSA Windows 8 training.
Those working with Cisco systems can seek credentials as a Cisco Certified Entry Network Technician (CCENT). The training qualifies them to install, operate and troubleshoot a small enterprise network, including basic security.
Individuals interested in CompTIA will find packages for A+, network, server and security certifications. CompTIA A+ certification measures a student's competency as an entry-level IT professional, while CompTIA Network credentials validate a student's abilities across vendor IT technologies that includes installation, configuration, management and security.
Also available is the CompTIA Security course, along with the CompTIA Server package that provides proof that individuals have mastered the skills needed to install, configure, diagnose and troubleshoot servers and network operating systems.
The prestigious certifications offered by HALO Corporate University enable small and mid-range businesses to access affordable training opportunities for their IT professionals. The packages allow virtually any business to train employees in methods and techniques that provide them with top of the line IT services.
HALO Corporate University can be reached by phone at 916-772-1331 or by visiting the website at http://HaloCertificationTraining.com.